COVID-19 claim editing: coding resources for health plans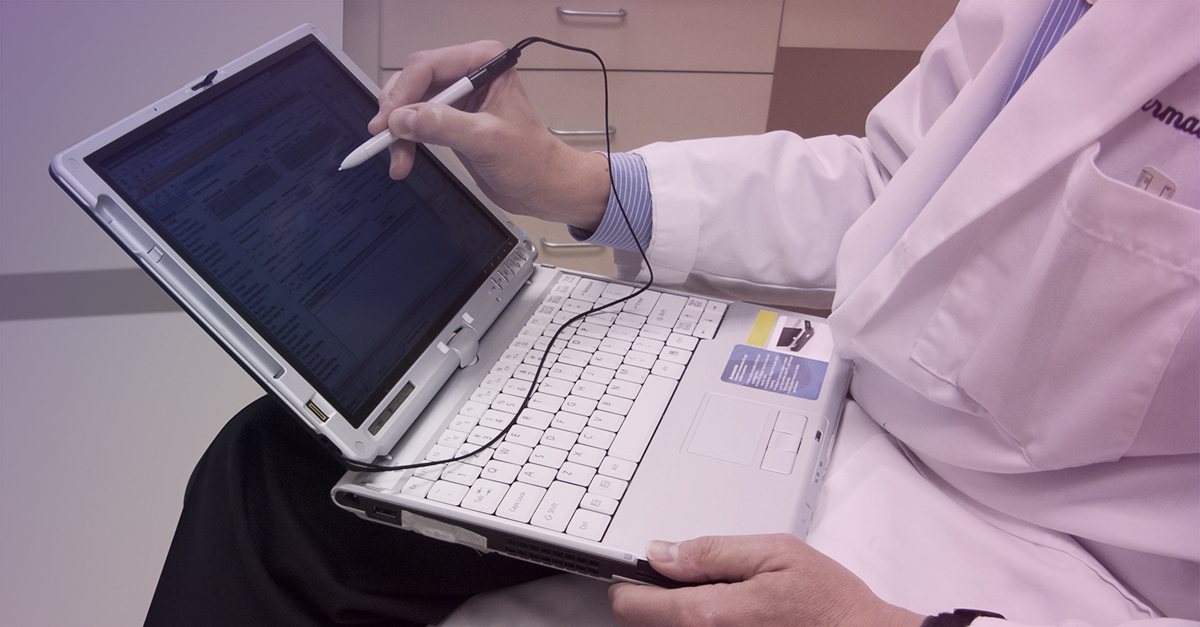 As the novel coronavirus (COVID-19) pandemic continues to heavily impact our healthcare system, guidance on coding and processing claims related to COVID-19 continues to evolve. Payment policies should be regularly assessed to ensure they reflect the latest coding and claim processing guidelines. This includes staying up to date on Current Procedural Terminology (CPT®) code changes, federal guidance, and directives from organizations such as the Centers for Disease Control and Prevention (CDC) and World Health Organization (WHO). Cotiviti has compiled a summary of the latest COVID-19 guidelines as a resource for health plans to quickly find the most relevant information needed to ensure payment policies are up to date.
Summary of recent code updates
Educate your coders on these latest changes:
New ICD-10 diagnosis code U07.1 (2019-nCoV acute respiratory disease) will be added to the ICD-10-CM effective April 1, 2020 and should be used to report confirmed cases of COVID-19. Prior to April 1, 2020, the CDC guidance was to use existing diagnosis codes to report the patent's COVID-19 related illness; for example, J12.89 – Other viral pneumonia and B97.29 – Other coronavirus as the cause of diseases classified elsewhere.

Exposure to COVID-19 should be reported using Z03.818 – Encounter for observation for suspected exposure to other biological agents ruled out or Z20.828 – Contact with and (suspected) exposure to other viral communicable diseases.

New CPT code 87635 – Infectious agent detection by nucleic acid (DNA or RNA); severe acute respiratory syndrome coronavirus 2 (SARS-CoV-2) (Coronavirus disease [COVID-19]), amplified probe technique – was published by the American Medical Association (AMA) on March 13, 2020, for immediate use to report COVID-19 testing.
New HCPCS codes U0001 – CDC 2019 novel coronavirus panel and U0002 – COVID-19 lab test non-CDC were published by the Centers for Medicare & Medicaid Services (CMS) in February for services occurring on or after February 4, 2020. These HCPCS codes should be used to report COVID-19 testing for Medicare beneficiaries. HCPCS code U0001 is only to be used for the tests developed by the CDC.
New HCPCS codes G2023 – Specimen collection for severe acute respiratory syndrome coronavirus 2 (SARS-CoV-2) (Coronavirus disease [COVID-19]), any specimen source, and G2024 – Specimen collection for severe acute respiratory syndrome coronavirus 2 (SARS-CoV-2) (Coronavirus disease [COVID-19]), from an individual in a skilled nursing facility or by a laboratory on behalf of a home health agency, any specimen source, were released March 31, 2020 for use by clinical diagnostic laboratories for dates of service on or after March 1, 2020.
The description of HCPCS modifier CS has been revised to Cost-sharing for specified COVID-19 testing-related services that result in an order for or administration of a COVID-19 test effective April 1, 2020.
COVID-19 diagnosis
Persons suspected of having COVID-19 can have samples taken from the nose, throat, and lower respiratory tract. Initial CDC recommendations to take samples from both the nose and throat were changed to allow sampling from only one site due to scarcity of testing materials. In cases of negative SARS-CoV-2 testing but strong suspicion of disease, it's recommended that repeat samples from multiple areas of the respiratory tract be sent for testing. AMA guidelines on reporting COVID-19 testing on multiple separate specimens for the same patient and the same day are to bill additional units of CPT 87635 with modifier 59.
COVID-19 does cause changes on chest imaging, particularly computed tomography (CT), but the findings are not specific and overlap with other viral infections. Currently, the American College of Radiology does not recommend using CT to screen for COVID-19 or as a first-line test to diagnose it, but chest x-rays are commonly used.
Telehealth resources
Experts view telehealth as a key method for slowing the spread of COVID-19. In response, the Department of Health and Human Services (HHS) waived certain Medicare telehealth payment requirements starting March 1, 2020. Among other changes, this waiver will allow Medicare beneficiaries to receive a broader range of telehealth services in their home and allow providers to use everyday communication technologies such as FaceTime or Skype. Commercial payers are also broadening their coverage of telehealth services, and the AMA has published special coding advice around reporting telehealth services.
Cotiviti encourages plans with questions about telehealth billing and COVID-19 coding to take advantage of the following resources:
We are committed to helping health plans and their members during this uncertain time.