Busted: The top fraud schemes of Q1 2023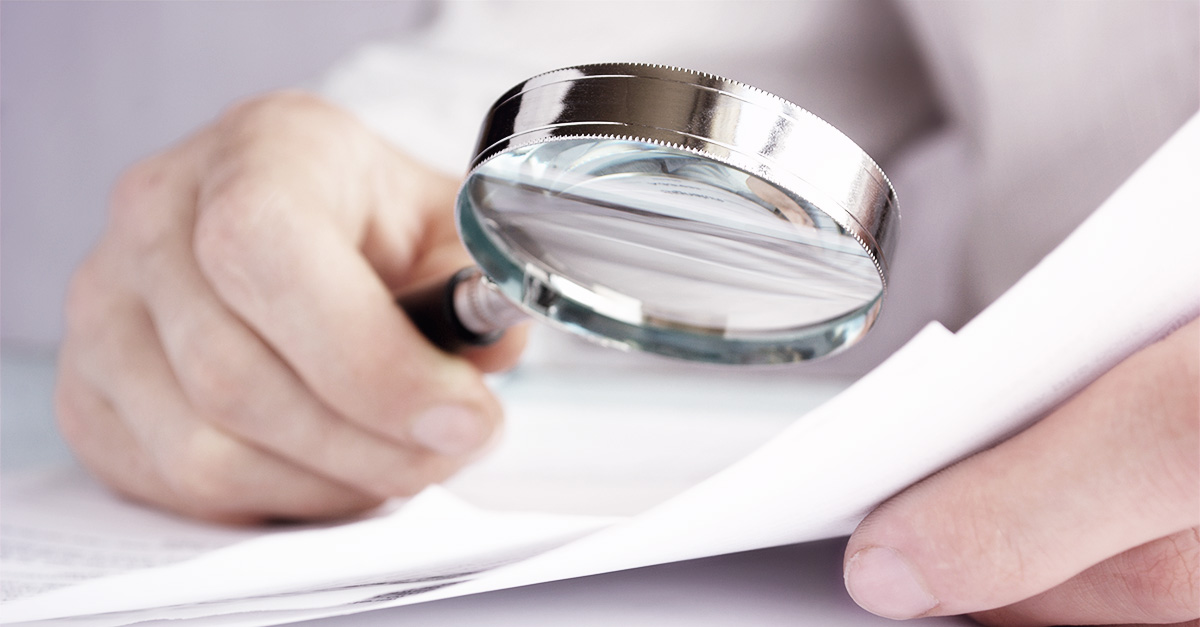 The start of 2023 saw an influx of fraud, waste, and abuse (FWA) cases. Bad actors sought to gain from both public and private payers through kickbacks, falsified claims, black market drugs, and more—frequently causing direct harm to patients. With help from the National Health Care Anti-Fraud Association (NHCAA), we gathered some of the most prominent cases of apparent FWA from January through March 2023.
Subpar skilled nursing and assisted living care: $142 million
The CEO for a large healthcare company that operated numerous skilled nursing and assisted living facilities was charged in a healthcare fraud case, including wire and mail fraud. He allegedly submitted fraudulent claims to Medicare and Medicaid while claiming to operate his more than 30 facilities by care standards, but operated the facilities without adequate staffing, supplies, and services. Further, the CEO also withheld insurance premiums from employees' paychecks and then did not pay health claims.
Genetic testing scheme: $107 million
Three people were charged with conspiracy to defraud the United States with false and fraudulent Medicare claims, bribes, and kickbacks. The Department of Justice (DOJ) says the three owned and operated a genetic testing laboratory, where they were believed to have acquired DNA specimens for Medicare beneficiaries to create falsified genetic testing claims.
Medical equipment kickback scheme: $101 million
A man was charged with conspiracy to violate a kickback statue for a durable medical equipment (DME) scheme. The man and his co-conspirators are said to have run call centers and gained doctors' orders for medically unnecessary equipment, such as orthotic braces, for Medicare beneficiaries in exchange for bribes.
Home health schemes: $61.5 million
Twenty-three people were charged for two different schemes targeting Medicare through bribes and kickbacks. Two owners and operators of home health agencies are said to have submitted almost $50 million in fraudulent Medicare claims while concealing their ownership through straw owners. The owner of a home physician service company allegedly ordered the physicians he employed to certify patients referred from these agencies despite the patients not needing their services. The other 20 defendants worked for the company and were charged with healthcare fraud for similar alleged crimes.
HIV drug fraud: $15 million
Five New Yorkers were charged with defrauding Medicaid and other public payers of $15 million. The group allegedly used pharmacies to pay kickbacks to low-income HIV patients. Then, the defendants supposedly provided the patients with black-market HIV drugs. The U.S. Attorney for the case stated, "Today's arrests send a crystal-clear message to those that seek to line their pockets by lying to federal agencies tasked with providing healthcare for low-income individuals and preying on vulnerable members of society—you will not get away with it."
Pharmacy healthcare fraud conspiracy: $10 million
A woman who ran specialty pharmacies in New Jersey was arrested and charged with healthcare fraud and conspiracy to commit healthcare fraud. According to investigators, she billed health insurance for costly medication and refills she did not actually provide, including medication for Crohn's, hepatitis C, and arthritis.
Medical equipment and kickbacks: $14.5 million
Two owners of pharmacies and medical equipment companies, plus a telemarketing firm owner, were charged with 22 counts of healthcare fraud conspiracy. According to the DOJ, the two pharmacy owners would pay kickbacks to the telemarketing firm to receive signed doctor's orders for medical equipment so they could seek payment from Medicare.
Addiction clinic fraud: Millions of dollars
Two New England men were charged with healthcare fraud for allegedly billing Medicare, Medicaid, and other payers for 45-minute addiction treatment sessions when they allegedly only met with patients for a maximum of 15 minutes, and often for less. One of the men was also charged with aggravated identity theft, money laundering, and obstruction. The DOJ says the two also filled prescriptions using the names and information of various doctors without their permission.
Pediatric care scheme: $400,000
A Florida man who ran a business providing care for children with medically complex conditions was charged with Medicaid fraud. The man allegedly billed Florida's Medicaid program for a 100% attendance rate to get the maximum payment despite knowing the attendance was not full. The Florida Attorney General also alleges that services were not rendered for up to 34% of the claims he submitted.
Flagging erroneous or inaccurate claims is the starting point to a deeper investigation of FWA. Read our recent case study and learn how Cotiviti's special investigations unit (SIU) delivered more than $150,000 in projected annual savings for one health plan in an investigation involving behavioral health claims.
Read the case study