Busted: The top fraud schemes of Q2 2023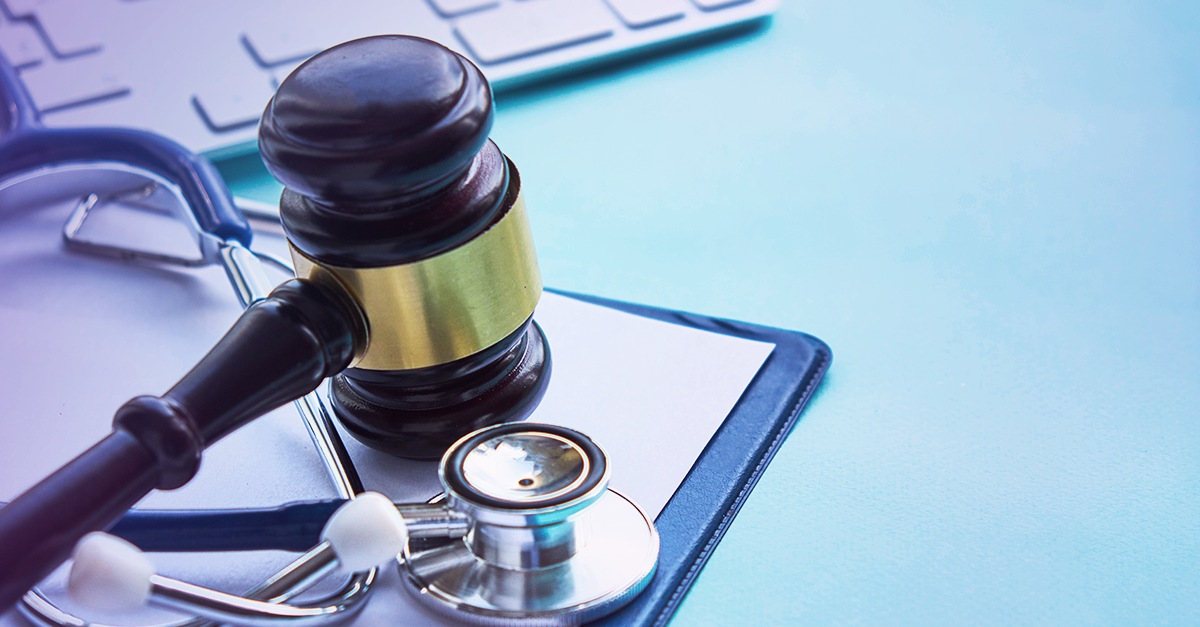 The second quarter of 2023 saw a new batch of fraud, waste, and abuse cases targeting both public and private payers. Many of these schemes employed tactics such as kickbacks, falsified claims, and exploitation of vulnerable individuals, directly harming patients in several instances. With help from the National Health Care Anti-Fraud Association (NHCAA), we have compiled a list of significant FWA cases that emerged between April and June 2023.
$358 million: Nursing home testing fraud
The owner of a clinical laboratory in California has been charged in a healthcare fraud case amounting to over $358 million. According to authorities, while the lab did provide legitimate COVID-19 tests, the owner billed insurance programs, including Medicare, for unordered and medically unnecessary respiratory pathogen panels for nursing home patients. The tests were allegedly obtained through illicit bribes and kickbacks and were ineligible for reimbursement.
$26 million: Medically unnecessary prescription fraud
Two New Yorkers who owned four pharmacies across New York City were charged healthcare fraud conspiracy, money laundering conspiracy, and conspiracy in paying illegal healthcare bribes and kickbacks. According to the indictment, the two dispensed prescriptions adding up to more than $26 million, even when they were not medically necessary. Through others, they also allegedly paid Medicare and Medicaid recipients with cash and gift certificates to fill their prescriptions at pharmacies owned by the defendants.
$15 million: Opioid treatment scheme
A former CEO of an opioid treatment center was charged with Medicare fraud for allegedly collecting more than $15 million in Medicaid reimbursements without providing adequate services to patients, and then falsifying records to cover the lack of services. Many of those seeking services were given medication but not a treatment plan or counseling needed for recovery.
$11 million: Medicare fraud and money laundering
Officials charged five men, including a physician and a social worker, for a Medicare and healthcare fraud scheme amounting to $11 million. One of the individuals, a psychotherapy agency owner was charged with additional charges of money laundering, including an illegal transfer of $1.4 million to a national restaurant chain and illegal kickbacks and bribes to a patient recruiter to refer Medicare beneficiaries. Allegedly, the owner provided services that were medically unnecessary or sometimes didn't provide them at all.
$10 million: Urine drug test fraud
Authorities charged a CEO of a pain management company with one count of healthcare fraud conspiracy for allegedly working with others to bill Medicare for more than $10 million in unnecessary urine drug tests at medical clinics for those chronically addicted to opioids.
$6.5 million: Radiology fraud
A radiologist in Pennsylvania and his affiliated practices were accused of defrauding Medicare of at least $6.5 million. Supposedly, the radiologist performed medically unnecessary vascular procedures such as angioplasty, putting patients at risk and potentially causing the need for more services in the future. The Department of Justice also alleges that the owner submitted more than 500 false claims to Medicare.
$4.7 million: Stolen personal information
A North Carolina owner of an outpatient mental health clinic has been charged with healthcare fraud conspiracy, healthcare fraud, money laundering, and money laundering conspiracy. According to the indictment, he allegedly used stolen personal identifying information of Medicaid beneficiaries to submit over 1,500 fraudulent reimbursement claims. The scheme is believed to have defrauded the North Carolina Medicaid Program of more than $4.7 million.
$4.1 million: Telemarketing fraud
An Idaho licensed physician was charged with 16 counts of conspiracy, fraud, and false statements for a telemarketing healthcare fraud scheme. The physician allegedly conspired with a physician company to obtain patient information through telemarketing to submit more than $4.1 million in fraudulent Medicare bills for medical equipment such as back or knee braces and genetic tests. According to authorities, the physician submitted bills for patients that they did not actually treat and would spend as little as 11 seconds reviewing orders.
$4 million: Dental fraud
A dentist from Washington, D.C. and a dental hygienist from Maryland were charged with healthcare fraud, wire fraud, conspiracy, and false statements related to healthcare fraud. The duo allegedly submitted more than $4 million in false claims to Medicaid for dental services that were not provided.
$2.3 million: Prenatal care fraud
The owner of a prenatal care coordination agency has been indicted with healthcare fraud and making false statements. She's accused of lying about providing prenatal care coordination services and childcare coordination to at-risk and low-income pregnant women and new mothers. According to authorities, the owner also offered kickbacks to women if they signed up for services. The owner would then allegedly submit fraudulent claims for services that were not provided.
Integrating prepay and postpay program interventions is one of the best ways that plans can improve fraud, waste, and abuse (FWA) management and prevention. Watch our on-demand webinar, Program Integrity Pulse: A Claim Pattern Review case study, as we discuss an end-to-end case study involving waste and abuse.