Busted: The top fraud schemes of Q3 2022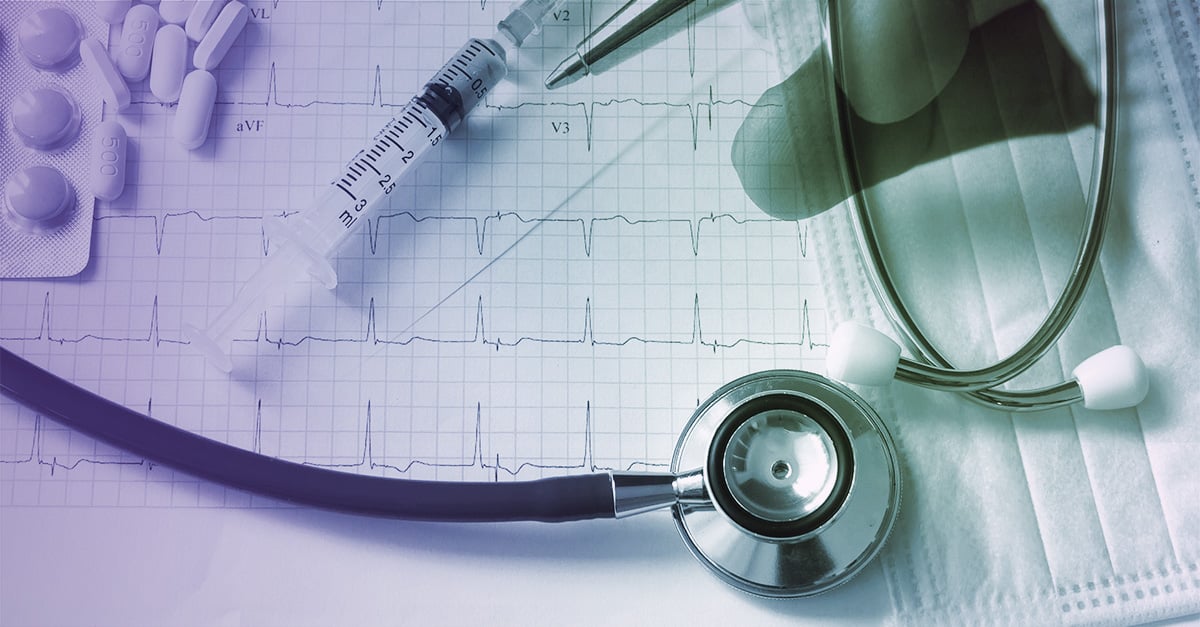 Summer 2022 was a busy season for healthcare fraud, waste, and abuse (FWA). From genetic testing-related kickbacks, to falsified claims, overbilling, and more, bad actors were busy with their own type of summer plans. With help from the National Health Care Anti-Fraud Association (NHCAA), we gathered some of the most prominent cases of apparent FWA from July through September 2022.
Cancer and cardiovascular genetic testing scheme: $174 million
A man who owned "shell laboratories" in Louisiana and Texas was accused of masterminding a scheme related to inappropriate genetic testing for cancer and cardiovascular issues. The scheme allegedly consisted of paying kickbacks to a variety of different telemedicine and marketing entities who made referrals to the owner's lab. After receiving referrals, the laboratory owner would allegedly submit medically unnecessary claims to Medicare. Federal agents believe Medicare reimbursed the lab owner $55 million.
Medicare and Medicaid lab test fraud: $150 million
A lab owner was accused of engaging in a kickback and bribery scheme and billing for more than $150 million related to fraudulent activities. According to the indictment, the scheme targeted elderly patients in Medicare and Medicaid. Allegedly, marketers would gather the patient's saliva, telemedicine doctors would order tests despite not meeting with the patients, and the lab owner would run the tests. After the tests, the physicians and patients did not receive their test results.
Cancer screening fraud: $53 million
A lab owner was charged for inappropriate genetic cancer screening tests that totaled over $50 million in Medicare payments. According to the court documents, the owner paid kickbacks and bribes for referrals and orders of the genetic tests. Officials believe the labs received these tests, despite the tests not being medically necessary, and had Medicare reimburse them.
Kickbacks and bribes in a telemedicine scheme: $41 million
A southern doctor was accused of healthcare fraud and conspiracy to commit healthcare fraud in a telemedicine scheme that allegedly was aimed at defrauding Medicare of over $41 million. The accused doctor was employed by several telemedicine firms and was believed to work with multiple doctors to order medically unnecessary prescriptions, equipment, and tests. Additionally, the doctor was accused of not establishing a patient/doctor relationship before issuing prescriptions and receiving kickbacks disguised as fees per appointment.
Medical supply fraud: $30 million
Two durable medical equipment (DME) supply owners were charged with conspiring to commit healthcare fraud and paying illegal kickbacks. Authorities believe the two owners paid kickbacks and bribes in exchange for Medicaid beneficiary referrals from medical professionals at telemedicine companies. According to court documents, the medical supply owners contacted these beneficiaries without consent and sent unnecessary items to patients without the option to return them, while in turn billing Medicare for those items. In total, the owners paid $7.8 million in kickbacks and bribes and billed Medicare $30 million for medical supplies.
Medicare genetic testing fraud scheme: $25 million
A man in charge of accounts at a Pennsylvania hospital was accused of conspiracy to commit healthcare fraud, specifically against Medicare, by paying and receiving kickbacks and participating in money laundering. Allegedly, the man submitted genetic tests to the hospital, a location that did not have the capacity to do the testing, but still charged Medicare for the testing. In total, Medicare reimbursed the man $25 million for the unnecessary testing. With this money, the Florida man was believed to have paid marketers kickbacks for getting testing samples.
Pharmacy kickbacks: $12 million
Officials charged two pharmacy owners, a mother and daughter, with paying kickbacks to marketing and telemedicine companies for Medicare beneficiary referrals. Supposedly, the two paid kickbacks and bribes to receive orders for medical equipment and prescriptions that were medically unnecessary. In total, the mother and daughter submitted over $12 million in fraudulent Medicare claims and received more than $8.4 million.
Prescription kickbacks: $10 million
A pharmacy owner was accused of conspiracy for amassing $10 million in unnecessary prescriptions that were generated through bribes. The owner apparently paid doctors to write prescriptions for pricey drugs to then be paid back by health plans. The court documents also alleged that some patient information was obtained fraudulently.
Genetic testing scheme: $10 million
A North Carolina physician was accused of making false statements relating to healthcare fraud. According to authorities, the physician conducted a genetic fraud scheme by assigning prescriptions for genetic tests that were not medically necessary. The physician was also accused of never having met these beneficiaries before, and of falsifying medical records to conceal his relationship with the beneficiary and to fake the necessity of the tests. In total, the physician submitted a total of $10 million in supposedly fraudulent reimbursement claims.
Pediatric dental fraud and kickback scheme: $6 million
An owner and operator of a dental clinic were charged with committing a healthcare fraud scheme costing Medicaid $6 million in claims. Allegedly, the two submitted claims for dental services that the dentist did not provide, and paid kickbacks to different entities for patient referrals. Additionally, the owner and operators supposedly employed at least one person who did not have a dental license, but billed Medicaid for their services anyways.
Cancer identification fraud: $4.1 million
A doctor specializing in cancer screening was charged with submitting fraudulent claims to Medicare and a private health plan for reimbursement. Allegedly, the doctor misrepresented the services he was providing, including mole removals. Further, the doctor was accused of excessively removing moles from patients, more than was deemed medically necessary. In total, the doctor submitted $4.1 million of supposedly fraudulent claims.
Podiatry fraud: $3.8 million
A federal grand jury indicted a podiatrist on charges of healthcare fraud for allegedly orchestrating a $3.8 million scheme to defraud Medicare and TRICARE. Allegedly, the podiatrist and co-conspirators fraudulently created, prescribed, and billed companies for foot bath medications that they produced thus evaded federal regulations and were medically unnecessary. For this work, the podiatrist allegedly received kickbacks and bribes. The podiatrist is also accused of performing medically unnecessary procedures and testing.
Cotiviti leverages more than 20 years of experience to provide program integrity expertise and help you better manage your anti-fraud programs and investigative costs. Our industry-leading software and services deliver an end-to-end fraud, waste, and abuse solution, including improved program compliance and documented return on investment. Read our fact sheet to learn more about how our Special Investigative Unit services support a variety of claim investigations, including facility, professional, and pharmacy.