FWA Insights: Catching improper billing within genetic testing and molecular pathology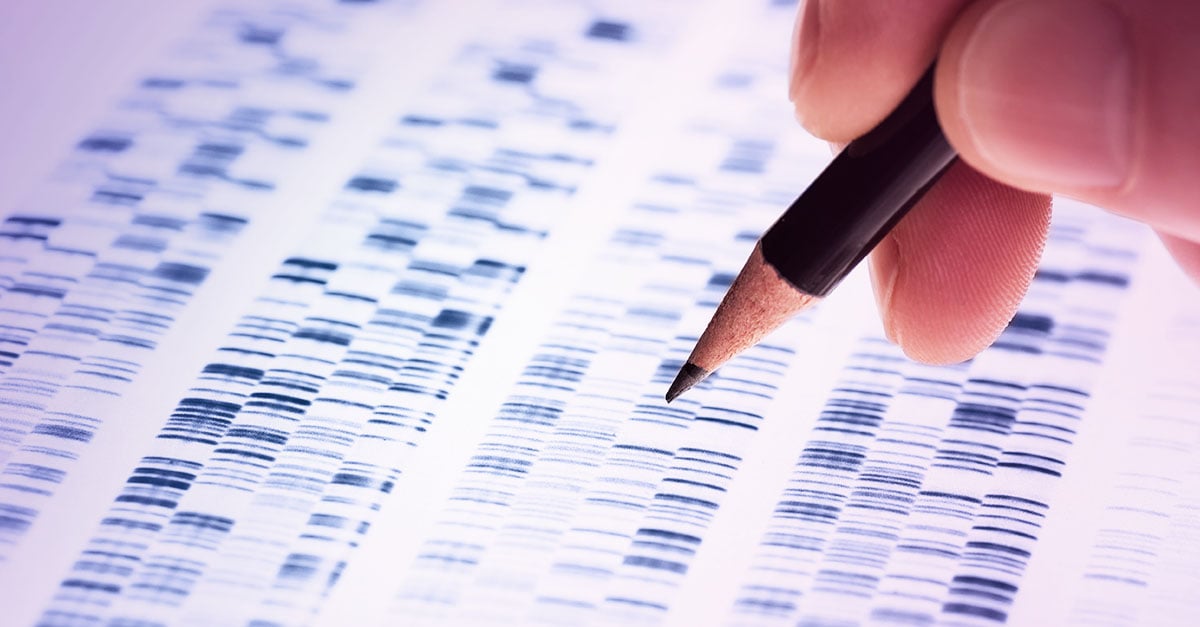 Genetic testing is unlocking all sorts of possibilities when it comes to health and wellbeing. Knowing about a predisposition to a certain condition can help patients, providers, and caregivers determine preventative measures, or even identify existing conditions that need to be addressed. And with advancing technology, genetic testing is becoming even more popular.
From 2016 to 2019, Medicare payments to labs for genetic testing quadrupled from $351 million to $1.41 billion. This increase in genetic testing can be attributed to scientific advancements that are making genetic tests more accessible and more affordable. Unfortunately, it's also creating an environment for bad actors.
In this latest edition of FWA Insights from Cotiviti's special investigations unit (SIU), we'll explore several scenarios that involve inappropriate billing for genetic testing, offering steps to take for health plans to improve their payment integrity in this area.
Code stacking
Code stacking is specific to genetic testing and molecular pathology and refers to a designated coding structure. Molecular diagnostic testing historically used separate CPT codes to delineate different steps within the molecular diagnostic testing process. This type of billing was identified as code stacking because each phase of the testing reported a different code that stacked. However, according to CMS guidelines, updates were implemented following January 2013 to create subgroupings for a better coding system specific to molecular pathology, with the intention of reducing the need for stacking codes. Unfortunately, the changes didn't reduce stacking errors and, in some cases, even increased errors. Coding issues are regularly found in Tier 2 codes 81403–81408, and within code 81479, or "unlisted molecular pathology."
In 2022, our SIU reviewed the data of four clients and found suspicious stacked billing behavior. In one example we reviewed a client's data going back three years and found over $400,000 at risk for stacking. All four clients were found with stacked services similar to the table below.
| Date | First | Last | Units | Billed | Paid | Service | Description |
| --- | --- | --- | --- | --- | --- | --- | --- |
| 2/17/2022 | John | Doe | 1 | $223.86 | $63.96 | 81400 | MOLECULAR PATHOLOGY PROCEDURE LEVEL 1 |
| 2/17/2022 | John | Doe | 2 | $1,296.40 | $370.40 | 81403 | MOLECULAR PATHOLOGY PROCEDURE LEVEL 4 |
| 2/17/2022 | John | Doe | 2 | $1,923.82 | $549.66 | 81404 | MOLECULAR PATHOLOGY PROCEDURE LEVEL 5 |
| 2/17/2022 | John | Doe | 2 | $2,109.46 | $602.70 | 81405 | MOLECULAR PATHOLOGY PROCEDURE LEVEL 6 |
| 2/17/2022 | John | Doe | 2 | $1,980.16 | $565.76 | 81406 | MOLECULAR PATHOLOGY PROCEDURE LEVEL 7 |
| 2/17/2022 | John | Doe | 1 | $2,961.95 | $846.27 | 81407 | MOLECULAR PATHOLOGY PROCEDURE LEVEL 8 |
| 2/17/2022 | John | Doe | 1 | $4,000.00 | $2,000.00 | 81408 | MOLECULAR PATHOLOGY PROCEDURE LEVEL 9 |
In order to catch FWA within stacked billing codes, plans should identify providers that are stacking codes 81400–81408 by billing patients on the same day. It's rare that these codes should be used, except in the event that they are dictated by other coding and billing articles. Plans should also keep an eye on prior authorizations that were approved to avoid possible false positives. Though stacked billing is unlikely to be medically necessary, there are cases when this billing could be allowed, so scrutiny is key.
Unnecessary testing
Unnecessary testing is a problem within genetic testing FWA. Some providers might order the same cocktail of tests for most or all their patients regardless of their medical circumstances. For example, an obstetrician-gynecologist might order the same test panel for pregnant women that are not tailored to their individual needs and medically unnecessary. In another scenario, patients going into the provider's office for COVID-19 testing might be persuaded to give a cheek swab for the purpose of medically unnecessary tests such as: respiratory pathogen panel, genetic testing for cardiovascular diseases, cancer, diabetes, obesity, Parkinson's, Alzheimer's, and dementia.
Plans should review data, searching for providers that repeatedly bill the same series of tests, and analyze what percentage of patients are receiving these tests. For example, it would be worth reviewing a provider that bills 100% of their patients for cancer genetic tests on colorectal, prostate, lung and BRCA genes. Plans should also check for providers that bill for tests not in their specialty's scope, like a podiatrist that consistently bills breast cancer gene test CPT code 81162.
The 81479 unlisted code
In the case that an analyte tested is not accurately represented with an established code, then 81479 (unlisted molecular pathology) should be used. 81479 is a useful code for a complex area like genetic testing, as it can become a catchall code for services that are hyper-specific.
However, due to its nonspecific nature, this code can be abused by bad actors to receive payment for services not covered, not performed or not FDA-approved. Plans should identify providers billing this service code at a high rate compared to their peers. For example, a provider that bills this code 90% of the time when the peers bill this code 30% of the time would be worth reviewing.
Modifier 59
According to CMS, Modifier 59 is used for procedures and services not normally reported together, but which have been deemed appropriate in the given circumstance. Modifier 59 does not include E&M services and it should only be used when any other modifier is not specific or appropriate enough. When providers use Modifier 59, they must include documentation that supports a different session, procedure, site, incision/excision, or any other service performed on the same day by the same person.
Like CPT code 81479, the catchall nature of Modifier 59 is primed for misuse by bad actors, and some use modifier 59 to bypass claim edits that might otherwise flag or deny a claim. Plans should review which providers use this modifier on a high percentage of their claims. You can avoid false positives by identifying other abusive billing patterns instead of focusing solely on modifier 59 overutilization.
Whether you're looking for support or an entire outsourced team, Cotiviti's SIU can help your plan to catch FWA in its tracks. Cotiviti's FWA solutions provide an end-to-end process for flagging, investigating, and preventing FWA within claims.
Our Claim Pattern Review is a prepay solution that works in tandem with Payment Policy Management to catch suspect patterns early, maximizing returns by preventing erroneous or wasteful claims payment. And FWA Management covers the latest in fraud detection and compliance for a robust solution that keeps your organization current and safeguarded against the latest schemes. Read our fact sheets to learn more.