FWA Insights: Catching schemes related to Ozempic, Wegovy, and semaglutides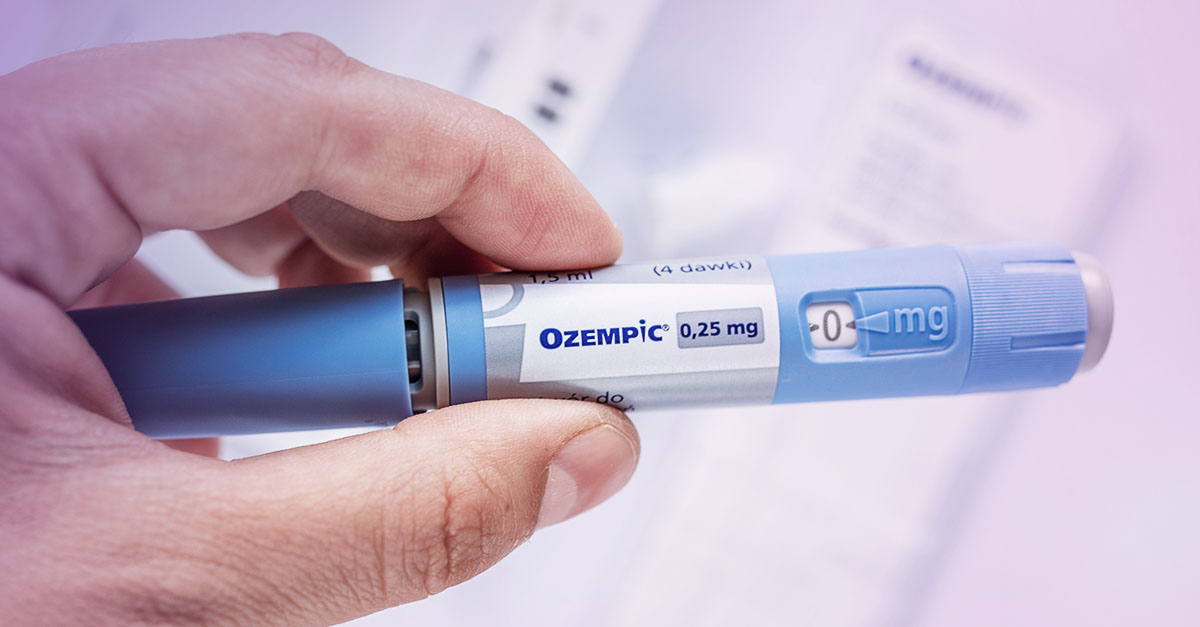 Ozempic has been in news headlines for several months with stories related to celebrity weight loss, but the drug might be the next on the horizon for fraud, waste, and abuse (FWA) schemes. Intended as a medication for Type 2 diabetes, Ozempic is a prescription medication that is used by patients to increase the production of insulin to help regulate blood sugar. It has also been found to successfully assist with weight loss, as Ozempic is a semaglutide that works by increasing insulin release, delaying gastric emptying, and reducing appetite.
Wegovy and Rybelsus. Wegovy is the only semaglutide medication approved by the Food and Drug Administration (FDA) for use specifically for weight loss; however, due to Ozempic's chemical makeup being nearly identical to Wegovy and coverage policies for the medications being drastically different, instances of fraud have increased as patients desperately try to obtain the touted "miracle drug."
In this blog, we'll explore how the demand, costs, and coverage for Ozempic are contributing to new FWA schemes.
The coverage policy
Coverage for medications related to weight loss vary drastically from one payer to the next. For instance, Medicare will cover prescriptions for Ozempic if they are medically necessary for the treatment of Type 2 diabetes, but will not cover the medication if prescribed for weight loss. Some plans will cover Ozempic if a patient is diagnosed with Type 2 diabetes and will only cover the semaglutide prescribed under Wegovy when the patient meets specific circumstances, such as a comorbidity directly related to obesity.
Patients whose insurance does not cover the medication have the option to pay out of pocket for Ozempic or Wegovy, but with out-of-pocket costs in the thousands per month, most patients cannot afford the expensive price tag. As such, patients who do not meet the required pre-requisites for the prescription drugs but wish to use them for weight loss may turn to other methods to obtain them.
Turning to compounding pharmacies
Some patients have turned to compounding pharmacies to obtain these prescriptions. However, there have been reports that some of the compounded semaglutides have caused adverse effects. In addition, while state boards are responsible for the oversight of a compounding pharmacy, the FDA does not approve the compounded products. In fact, the FDA also warns that poor compounding practices may result in quality problems. These quality problems could result from the compounding pharmacy failing to mix the medications with the proper levels of ingredients or failing to include the active ingredient in the medication. As such, semaglutide drugs from compounding pharmacies may not work as promised and should be researched with scrutiny.
There is also concern that the high demand for the drugs could lead to over-prescribing or otherwise abusing prescriptions for Ozempic, Wegovy, and other semaglutides, whether on purpose or by accident. Physicians have already been found to be overprescribing the medication in suspicious ways, and it's possible that such cases will continue to grow.
What your special investigative unit (SIU) should look for
To avoid possible scams related to Ozempic, Wegovy, or other semaglutides, plans should revisit coverage policies for Type 2 diabetics and understand what, if any, policies exist for the coverage of weight loss medications. Run a list of all individuals who have been prescribed Ozempic over the past six months, then review these members to determine when they were diagnosed with diabetes and check documentation to verify several questions, including but not limited to:
Does the data support that the diagnosis was legitimate?
Does the bloodwork support the diagnosis?
Are there any claims from a specialist such as a nutritionist or endocrinologist?
Finally, check the list of providers who are prescribing Ozempic. Are these providers weight loss specialists or working in weight loss clinics or facilities? If the answer is yes, and the patient's diagnosis is related to diabetes, this warrants further investigation.
The best way to stay vigilant is to monitor diabetes patients who are receiving prescriptions for Ozempic from any providers that might be suspicious. Track members who have recently started taking Ozempic to determine whether they could have been diagnosed with diabetes by their physician for the sole purpose of obtaining their medication. Review claims history for bloodwork and specialist appointments, requesting medical records when needed.
While Ozempic, Wegovy, and other semaglutide drugs are a vital treatment for certain patients, the possibility of their misuse by a handful of bad actors should make plans vigilant against FWA. This not only protects the integrity of their claims payments, but helps identify schemes that could potentially lead to direct harm to members.
As new drugs such as Ozempic are continually introduced in the marketplace, health plan SIUs can struggle to keep up. Get help from Cotiviti's FWA Management and prepay Claim Pattern Review solutions to stay vigilant of emerging schemes in the market and avoid paying for inappropriate claims while protecting your members.