Busted: the top COVID-19 healthcare fraud schemes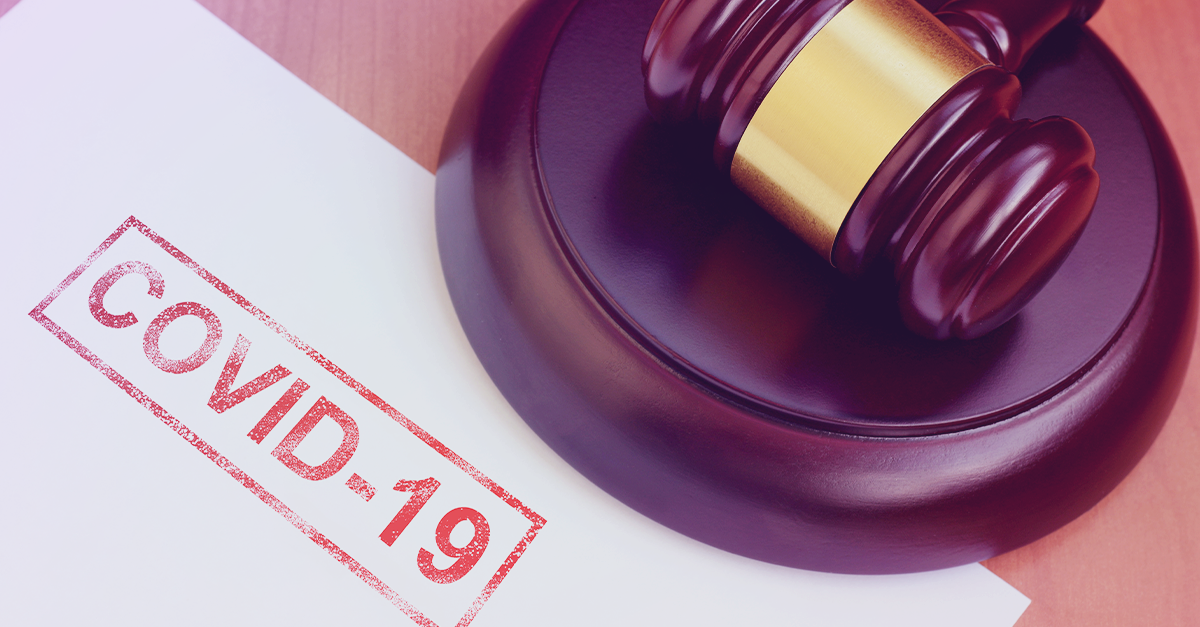 The COVID-19 pandemic has created opportunity for bad actors to exploit vulnerabilities in the healthcare system—as well as capitalize on fear. From offering phony testing to peddling "cures" for the virus, there seems to be few limits to what potential fraudsters might try. With help from the National Health Care Anti-Fraud Association (NHCAA), we've rounded up some of the most recently reported alleged fraud schemes related to COVID-19.
Oregon COVID-19 test kit fraud
A Portland man with ties to a now-defunct cannabis oil company was investigated after ordering 100 unauthorized COVID-19 home test kits from China at 50 cents each—a cost labeled "preposterous" by one physician. The Food and Drug Administration (FDA) confirmed that the tests, seized on March 18 by U.S. Customs and Border Protection officers before reaching Portland, did not have FDA clearance or pre-market approval.
Washington phony treatment scam
A former naturopathic physician in Port Angeles, Washington, was charged in April after online activity linked him to claims touting a "dynamic duo" of substances that could "stop" COVID-19. An undercover FDA agent posed as a customer and ordered the products over the phone for $140. The physician's alleged false claims aimed at profiting from COVID-19 were called "unconscionable and cruel" by a U.S. attorney.
New York mask operation con
Earning the moniker "the Mask Man," a licensed pharmacist from New York City is facing charges of violating the Defense Production Act for hoarding masks and then selling them for as much as $25 each out of the trunk of his car. Agents searched his home and recovered more than 6,500 masks. They also found pill bottles with various names on the labels, leading to additional accusations of healthcare fraud and identity theft.
Texas COVID-19 treatment ploy
A Fort Davis, Texas, man was served a civil injunction for buying and selling products guaranteeing to cure COVID-19 on his website, which has since been shut down as the investigation continues. "The FBI is using a variety of tools to identify anyone who exploits the current crisis with fraudulent scams or a variety of cyber schemes—and is proactively warning the public about products claiming to save lives, before losing their money or creating false hope," said an FBI special agent involved in the investigation.
California "cure" investment hoax
Falsely claiming that Earvin "Magic" Johnson was on the board of directors of his company, a Huntington Beach man was indicted on 11 counts of wire fraud for soliciting investments with the promise of massive profits. In YouTube and Instagram videos watched by more than two million people, the man claimed to have personally developed a "patent-pending" cure for COVID-19 and a treatment to prevent infection.
Takeaways for healthcare stakeholders
The Office of Inspector General (OIG) offers several tips for health plan members to help protect them from COVID-19 fraud, including ignoring social media ads for treatments and receiving tests only through a trusted healthcare provider. As OIG notes, if Medicare or Medicaid denies a claim for an unapproved COVID-19 test, the beneficiary could be responsible for the cost. And medical identity theft is ramping up during the pandemic, so the Centers for Medicare & Medicaid Services (CMS) has provided tips for consumers to safeguard their personal medical information as part of their Coronavirus (COVID-19) Partner Toolkit.