Busted: The top fraud schemes of Q1 2022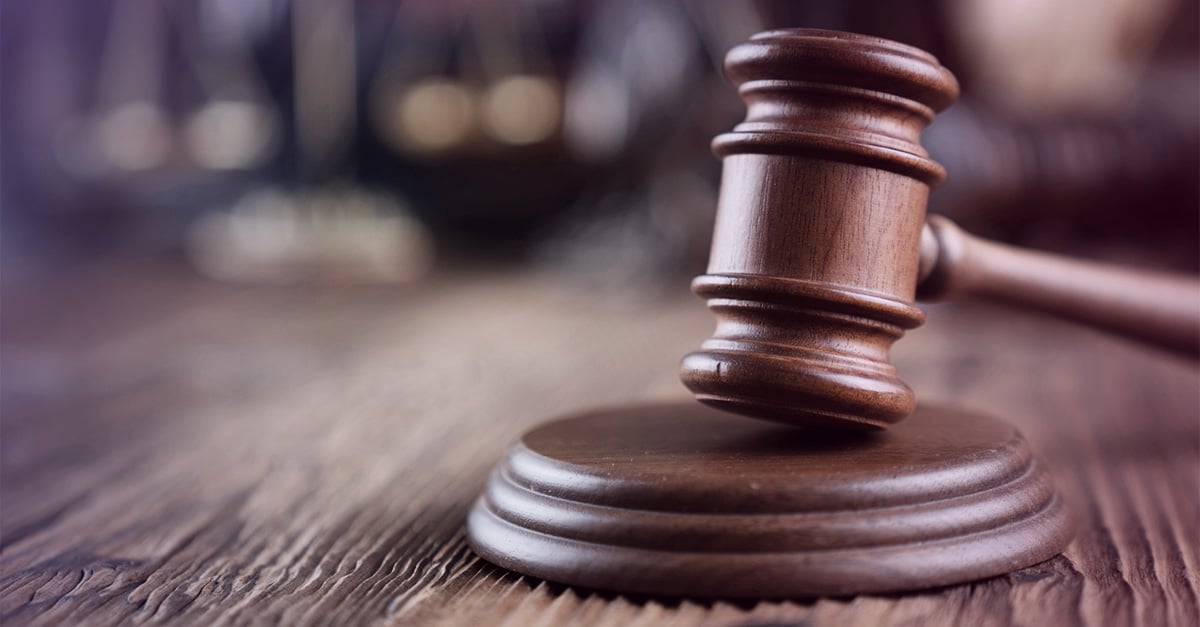 The first quarter of 2022 is over, bringing with it many new indictments related to healthcare fraud, waste, and abuse (FWA) targeting both public and private payers. With help from the National Health Care Anti-Fraud Association (NHCAA), we've gathered some of the most noteworthy cases of FWA from January through March.
Lab test kickback plot: $300 million
Ten people, two of whom were medical doctors, were indicted on 26 counts of healthcare fraud as part of an alleged lab testing scheme. The defendants were accused of engaging, paying, receiving, and soliciting a significant number of kickbacks. The indictment stated that lab companies offered kickbacks to medical professionals for ordering lab tests. In total, these labs and physicians submitted more than $300 million in bills to federal healthcare programs including Medicare.
Genetic test and equipment fraud: $67 million
A group of ten people in Florida were charged with healthcare fraud, wire fraud, kickbacks, and money laundering for allegedly submitting Medicare claims for unnecessary genetic tests and durable medical equipment. According to the indictment, the defendants paid kickbacks and bribes to telemedicine companies for ordering these items.
North Carolina Medicare fraud: $46 million
A North Carolina physician was indicted on several charges related to billing Medicare for "balloon sinuplasty" services for over 700 patients. The indictment notes that she was the top-paid provider of such services in the nation despite not being located in a major metropolitan area and received over $5.4 million over the course of the scheme.
Unnecessary hospice claims and illegal kickbacks: $30 million
Authorities in Los Angeles arrested a doctor and marketer on federal charges for Medicare fraud and illegal kickbacks. The two are accused of defrauding Medicare of more than $30 million by submitting claims for hospice services to patients who were recruited with kickbacks and not terminally ill enough to warrant hospice care. The indictment also names the individual who controlled the hospices.
Forged and unnecessary prescriptions: $11 million
Two Florida men were arrested on charges that included conspiracy, fraud, and kickbacks connected with Medicare. The two allegedly ran a fraud scheme that included running companies that illegally bought and sold prescriptions for medical equipment, often signed with forged signatures, and filing duplicitous Medicare claims.
Stolen Medicaid funds: $5 million
After years of investigation, investigators charged a Washington state physician for allegedly stealing Medicaid funds. Authorities believe the physician submitted claims for treatments never provided and hours never spent attending to patients.
Medically unnecessary prescriptions conspiracy: $3.4 million
A physician and his relative, a marketer of medical products and services, were charged with multiple counts of healthcare and wire fraud conspiracy, money laundering, and making false statements. Allegedly, the pair submitted false insurance claims for prescription compounded medications. Over the course of the scheme, the two purportedly defrauded state and local government health benefits program of $3.4 million.
Acupuncture fraud: $1.7 million
A Minnesota acupuncturist is facing charges for Medicare fraud. According to the criminal complaint, she submitted more than $1.6 million in fraudulent service claims and $62,000 in interpreter services. Allegedly, she would bill Medicare for an hour of service when the sessions were generally 30–45 minutes, and many only 15 minutes long, submit bills even after clients stopped receiving services, and bill for services not covered.
Dental loan scheme drilling into Medicare: $1.2 million
Prosecutors have levied fraud charges against a Chicago-area dentist for allegedly receiving $1.2 million in medical loans for unperformed work. According to the charging documents, the dentist never performed the dental work, but promised the lending company that he would. Additionally, authorities alleged that the patients were aware of the dentist's actions and received a cut of the loan proceeds.
Orthopedic Medicare conspiracy
Investigators arrested and charged an orthopedic surgeon with 11 counts of healthcare fraud. They allege that the surgeon falsely submitted bills for expensive and complex services that he never provided to patients, falsified patient records, and billed for longer visits than were mathematically possible, frequently billing for more than 60—and sometimes more than 90—patients per day. He allegedly also prescribed opioids at higher rates than other providers, ranking him as one of the top opioid prescribers in Massachusetts.
One particular area of healthcare that is ripe for fraud is expensive specialty drugs—for example, the excessive use of brand-name drugs when generics or biosimilars are available. Read our new white paper to learn best practices for combatting this significantly increasing area of healthcare spending.
Read the white paper