Busted: The top healthcare fraud schemes of Q1 2021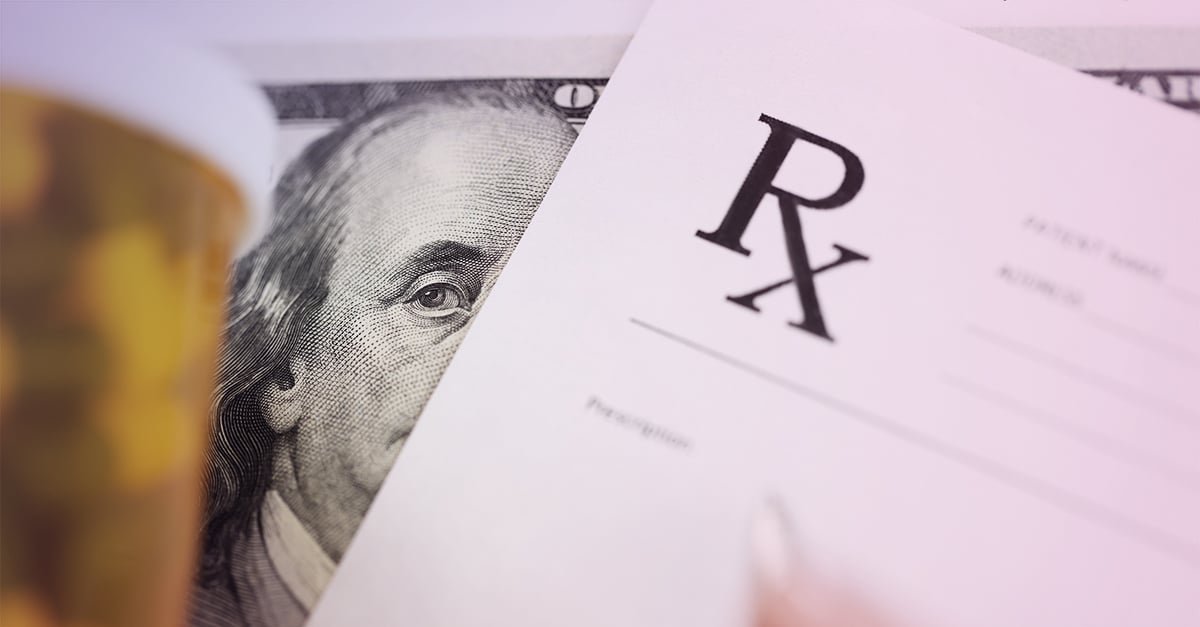 While 2021 has brought renewed optimism over the COVID-19 pandemic, it has also delivered numerous new fraud, waste, and abuse (FWA) cases in healthcare. From billing inaccurate procedures learned via YouTube to defrauding a fund intended to help those with traumatic brain injuries, bad actors continue to find new ways to increase their reimbursement at the expense of patients and payers alike. Read through some of the top stories we've rounded up with help from the National Health Care Anti-Fraud Association (NHCAA).
Prevent FWA before claims are paid and flag providers that warrant immediate investigation with Cotiviti's FWA Validation solution.
Durable medical equipment fraud: $109M
A Florida resident entered a guilty plea to one count of receiving kickbacks in connection with a healthcare program and one count of violating HIPAA. Authorities said he and his co-defendant sold the personal and medical data of Medicare patients to someone who used it to submit over $109 million of fraudulent claims related to durable medical equipment, while another co-defendant permitted access to a confidential clearinghouse that contained personal health information for Medicaid patients.
Pharmacogenetic test kickback scheme:
$28M
Two Texas residents entered guilty pleas to conspiracy to commit illegal remunerations. The defendants were accused of conspiring with others to pay and receive kickbacks in arranging and referring pharmacogenetic tests. They've been found to have exchanged over $28 million in illegal kickback payments during the conspiracy.
Fraudulent
vendor payment
conspiracy
: $4.5M
Two New Jersey residents were arrested and charged with conspiracy to commit healthcare fraud. Authorities said the defendants conspired and schemed with others to defraud the New Jersey Traumatic Brain Injury Fund through the misappropriation of over $4.5 million in fraudulent vendor payments for services that were never provided from 2009 to June 2019.
Home care services fraud
conspiracy: $100M
Two Massachusetts residents were arrested and indicted for conspiracy to pay and receive kickbacks, commit healthcare fraud, and conspiracy to commit healthcare fraud. One defendant was part owner and operator of a homecare services business, and the other was a licensed practical nurse employed there. They conspired to use the home care services provider to defraud Medicare and MassHealth of a minimum of $100 million by getting referrals through the payment of kickbacks.
False healthcare benefit scheme: $134M
Two Texas residents have been charged with conspiracy to commit healthcare fraud relating to a pharmacy fraud scheme. One defendant was a pharmacy owner and the other was its accountant, and together they allegedly received more than $134 million in payments from healthcare benefit programs, including Medicare, based on fraudulent claims from 2013 to 2020.
Unlicensed
services and false billing plot: $3.9M
A Houston chiropractor is being charged for falsely billing Medicare and Tricare for medical procedures that she was not licensed to perform. The chiropractor allegedly learned how to perform the procedures through YouTube. According to the lawsuit, the chiropractor fraudulently attained more than $3.9 million from Medicare and Tricare by billing for the surgical implantation of neurostimulator electrodes. The lawsuit alleges that instead of this procedure, she and her staff used electro-acupuncture devices.
Mental
health services scheme: $5.4M
Thirteen people were charged with conspiracy and wire fraud as part of two separate indictments for their apparent roles in a multimillion-dollar healthcare fraud conspiracy. Authorities said the defendants engaged in a scheme that had health practitioners and interpreters submit fraudulent claims via their respective employers for mental health services and ancillary interpretation services that were never rendered, resulting to Medicaid paying over $5.4 million.
D
ermatopatholog
y
false claim plot: $4.2M
A Texas dermatopathologist and his clinic were accused of submitting almost $4.2 million in fraudulent claims to Tricare in a lawsuit filed by the US Attorney's Office for the Northern District of Texas. According to the lawsuit, he deliberately allowed a laboratory management company to use his clinic's lab license to submit false claims to Tricare and other federal insurance programs for medically unnecessary tests.
Get the right tools to combat frequently evolving fraud schemes before claims are paid, protecting both your business and your members. Learn the benefits of Cotiviti's FWA Validation solution.