How to turn in-home assessments into "close encounters of the right kind"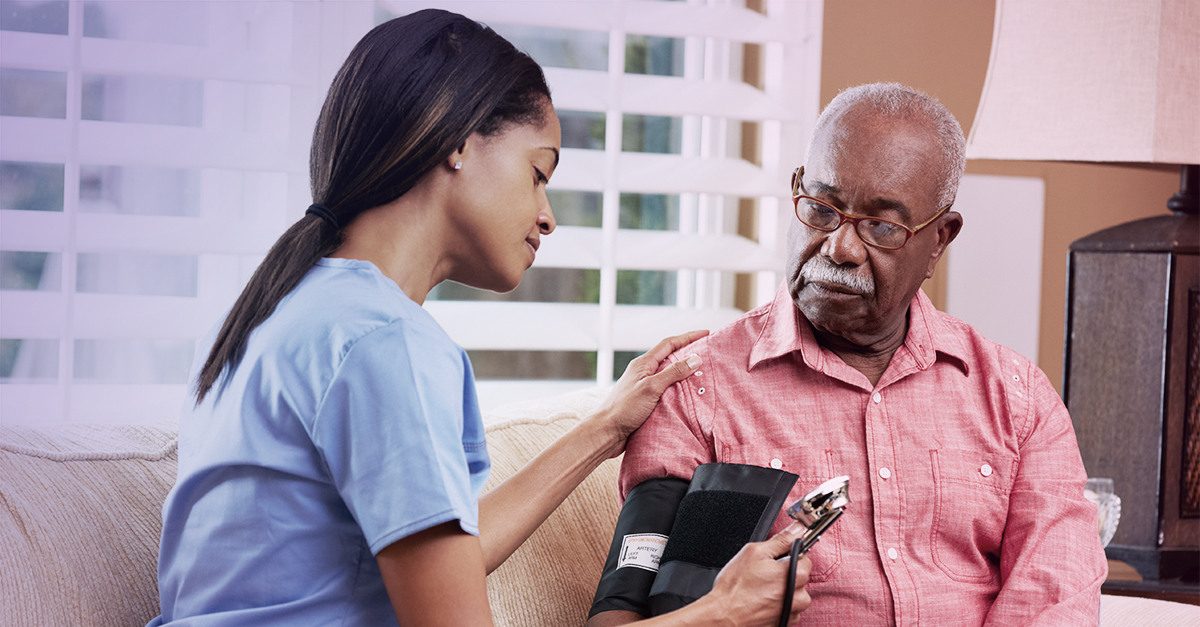 Health plans complete in-home health assessments (often called health risk assessments) for their members for several reasons: accurately documenting members' risk burden, supporting care management initiatives, and improving member engagement with the health plan, to name a few. But plans that don't optimize their in-home assessment processes can lose out on valuable opportunities to improve their risk and quality outcomes—and potentially risk being noncompliant with federal regulations. Here are some basic steps to get you started on the path of strategically using in-home assessments to drive better outcomes for your organization, your members, and your provider network.
Why in-home assessments improve the plan-member relationship
Many members are unable to go see their doctor for a variety of reasons. Social determinants of health are often a big driver: for example, lacking access to reliable transportation. Others might simply experience fear of the healthcare system and simply do not want to engage. In-home assessments allow health plans to selectively reach out to members they believe would benefit from visiting with a nurse practitioner or physician assistant in their own home, allowing them to re-engage with the healthcare system. The goal is to target the right members who need a push to get the care that they need.
This in-home care is really an extension of the provider office as the clinician provides critical services. For example, an 80-year-old patient—a primary demographic that is often served by in-home assessments—often has mobility issues. By visiting their home, a clinician can identify health issues, conduct a fall assessment, and provide the patient with fall prevention tips—a service difficult to deliver in a provider setting.
In-home assessments also enable plans to develop a relationship with their members. Oftentimes, plans are seen as a "big brother" type of an organization. A more proactive intervention gives the plan the opportunity to reach out and establish a relationship with somebody who's not engaged and creates awareness of what the plan is doing on behalf of the member.
Cotiviti's In-Home Assessments solution supports member assessments in a home or alternative provider setting through a nationwide network of local nurse practitioners and physician assistants, helping improve prospective risk adjustment results and close care gaps.
Where health plans struggle with in-home assessments
A significant struggle for health plans is determining which members to target for in-home assessments. It's expensive to perform a home visit, so plans need to ensure they reach the right member at the right time, benefiting both the patient and the plan. By doing this successfully, plans can reach the members who are most likely to have undocumented conditions, helping the patient receive better care while helping the plan document the risk burden appropriately for risk adjustment purposes.
Health plans target members based on a variety of different needs and objectives. If you're looking at a Medicaid population, you may approach it differently than a Medicare or commercial population. Some focus on the most at-risk patients while others focus on patient care gaps. There is no one-size-fits-all approach. For example, a commercial plan could have a member in his mid-thirties who is seemingly healthy, but hasn't been seeing his primary care physician, so the plan's analytics may identify that member as someone with a high probability of undocumented conditions.
For a well-run program, always ask how to use IHAs to best serve your population. By doing this, you obtain better outcomes, including better condition documentation, gaps in care closure rates, and better relationships with provider groups (e.g., improved Star Ratings).
What plans need to do to remain compliant
In September 2020, the U.S. Department of Health and Human Services issued a report concluding that some Medicare Advantage (MA) plans were using in-home assessments "to collect diagnoses and maximize risk-adjusted payments without improving beneficiary care." According to the report, this raises three primary concerns: that MA plans aren't submitting all service records as required, that members aren't receiving appropriate follow-up care, and that identified diagnoses may be inaccurate and unsupported.
These concerns make it even more important for plans to ensure compliance. The most critical steps they should take include:
Ensuring that in-home assessment partners are documenting and sending the member's information back to the provider to support follow-up care.
Setting up follow-up appointments for the member with their primary care physician or a specialist.
Requiring that the in-home clinician write up a detailed assessment and giving it to the member during their visit.
Notifying the member about relevant community resources available to them.
Following these steps will not only help ensure compliance, but vastly improve the patient experience, which can also improve quality scores for plans.
The impact of telehealth assessments
The COVID-19 pandemic has led to a significant shift from face-to-face assessments to telehealth assessments. The primary benefits of this shift are higher completion rates and the ability to expand into rural areas, where it can be significantly more expensive to reach members. However, payers should be careful to ensure their in-home assessment partners have thoroughly trained their clinicians to conduct telehealth assessments, as it can be more difficult to collect information than during an in-home, face-to-face encounter. While telehealth assessments can be completed more easily at slightly lower cost, the benefits are somewhat diminished as some care gaps cannot be fully addressed without the in-home visit.