5 tips for improving and sustaining member satisfaction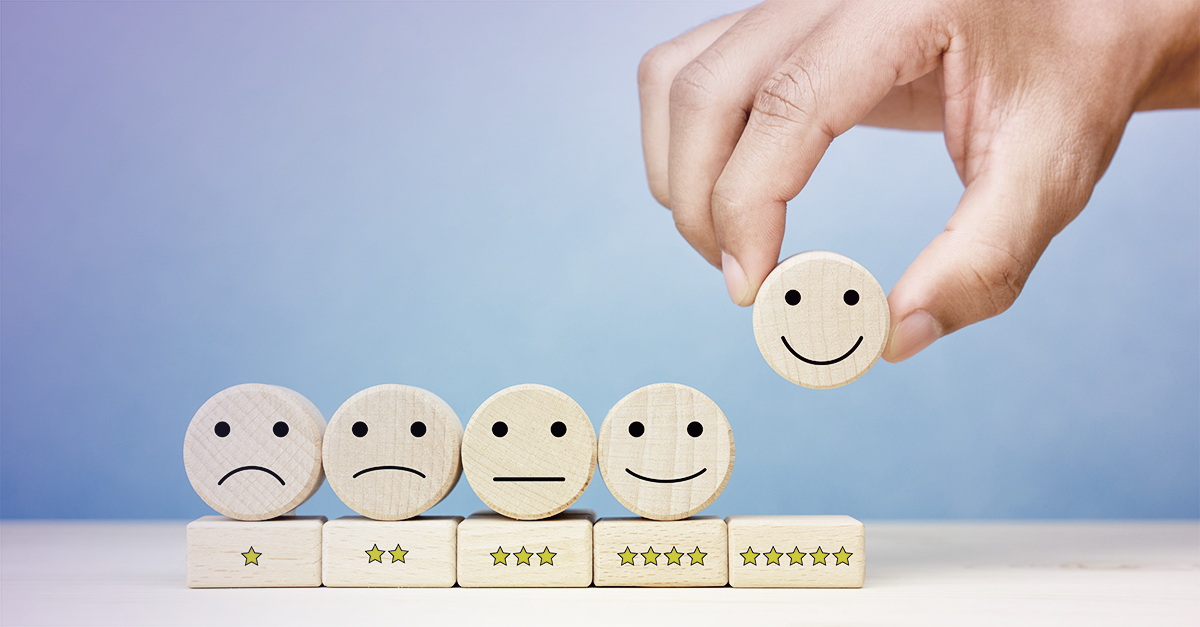 With the HEDIS® season over and bids having been submitted for calendar year (CY) 2022, Medicare Advantage plans have a breather before summer enrollment education sessions, official Health Outcomes Surveys (HOS), and plan Annual Notice of Changes (ANOCs) are due.
As usual, the "breathing time" is short. In June, J.D. Power released its latest U.S. Medicare Advantage Study, noting that "overall satisfaction scores are 54 points higher (on a 1,000-point scale) when members successfully engage with their plan to ask a question or solve a problem than when they have no engagement at all."
Engaged members are loyal to their health plan and experience improved health outcomes. The Centers for Medicare & Medicaid Services (CMS) and the National Committee on Quality Assurance (NCQA) agree that consumer satisfaction is paramount to quality care. The CMS Star Ratings system has increased Consumer Assessment of Healthcare Providers and Systems (CAHPS®) measure weights from 2 to 4 for Star Ratings 2023, increasing the combination of HOS/CAHPS impact to more than half of a plan's overall rating.
Consumer satisfaction is a year-round effort and is impacted by a member's complete experience with the health care ecosystem, including moments in the doctor's office, discussions with the health plan's customer service, and experience in securing prescription medications. But year-over-year HOS and CAHPS national averages have been relatively flat for nearly a decade. How can payers improve these measures—and sustain that improvement in subsequent years? Here are five tips to get you started.
Review your 2022 bid and analyze population cohorts to understand which members of your plan population are most likely to be impacted by plan changes. Proactively reach out in advance of the Annual Notice of Change (ANOC) mailing.
Conduct off-cycle satisfaction and outcomes surveys to understand where any pain points might exist today and address them before the end of the year. There is still time for customer service trainings, fine-tuning processes, and implementing guidelines for first call resolution.
Ask for feedback with every member touchpoint. Ask, "How can we make your experience excellent?" Conduct sponsor disenrollment surveys to best understand why enrollees are making the switch, if they are. Use the results in conjunction with off-cycle surveys and complaints and grievances data to keep improving.
Be proactive and personal. Gathering ongoing feedback is essential, as is understanding your members' preferences and activation points. One-size-fits all will not be effective in creating your engagement strategy. Lean on experts and measure what works and what doesn't.
Remember: this is a marathon, not a sprint. There is no such thing as improving satisfaction "once and for all." One off-cycle survey won't be effective. Create a continuous improvement program for satisfaction and engagement—following the member through their health care journey for as long as you are able to be a part of it.
Cotiviti's consumer health engagement platform, Eliza®, can support your consumer satisfaction program and enable you to improve Star Ratings. Learn how Eliza leverages behavioral science, technology, demographics and third-party data to create tailored messages for individuals.
Read the Eliza brochure
HEDIS® is a registered trademark of the National Committee for Quality Assurance (NCQA).
CAHPS® is a registered trademark of the Agency for Healthcare Research and Quality (AHRQ).