3 areas of investment for payers to improve health equity in 2022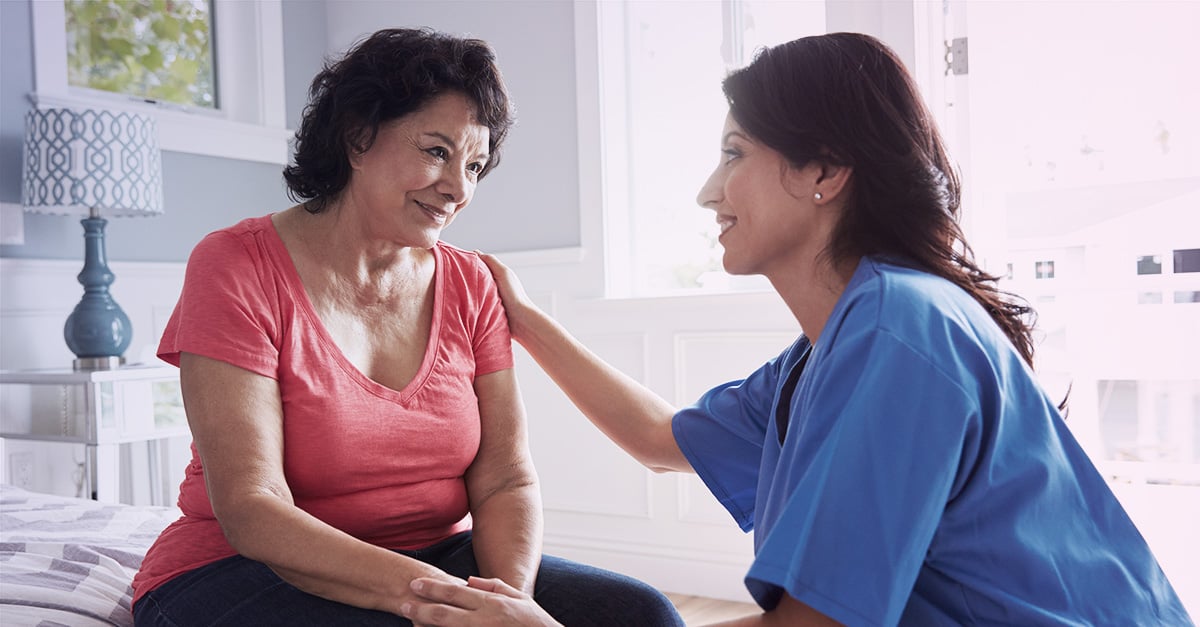 As the Centers for Medicare & Medicaid Services (CMS) prioritizes health equity in Star Ratings and the Office of the National Coordinator for Health Information Technology (ONC) advocates for "health equity by design," health plans are reevaluating how they can simplify the care journey and expand access to care to make meaningful progress toward eliminating health inequity.
Health plans are required to focus now more than ever on the impact of social determinants of health (SDoH) data collection, validity, and reliability to drive health equity among their insured populations. Medicare Advantage plans need to understand the SDoH data that impacts their insured populations most when designing their products and producing their bids to incorporate supplemental benefits that are meaningful and drive member engagement and retention. Meanwhile, the National Committee for Quality Assurance (NCQA) has proposed expanding race and ethnicity stratification in HEDIS measures amid its focus on health equity.
Combating health inequalities requires payers to migrate towards data analytics to address the complexity of health challenges for members. Major payers now focus more actively on solving healthcare inequities with solutions that tackle SDoH, including social structures and economic systems. For example, several state programs have focused many proposals around SDoH. Arizona's Medicaid program requires a housing specialist to address housing issues that may impact health outcomes. And Indiana's program employs a health equity officer to oversee SDoH needs. The State of Massachusetts also invested $2.5 million in community partnerships focused on SDoH, specifically targeting food security and economic mobility.
Amid this increased focus on equitable healthcare outcomes, here are three ways that payers can make substantial improvements to health equity as they execute their strategic plans in 2022.
Invest in member stratification tools that help you identify the most vulnerable members in your population to better align your budgeting and payment.
By predicting the disease burden and costs for individuals, providers can better utilize preventive medicine and address health concerns before it becomes an issue. Many plans use risk analytics to better provide preventative health measures. For example, payers can identify which patients need more provider attention but have been unable to go in for frequent appointments for various reasons. They met those patient needs by offering in-home care for providers to meet the patient in a safe, familiar environment to receive care.
By capturing SDoH data, payers can create significant impacts on cost, clinical, and social outcomes within high-risk populations. In the new classification system for Cotiviti's recently enhanced DxCG Intelligence, SDoH classifications now enable payers to identify individuals experiencing socioeconomic or psychosocial difficulties including homelessness, poverty, and abuse. The capture of SDoH data elements and their inclusion as a driver of risk at the population or member level drives more precise risk capture and enables health plans to identify individuals with social factors requiring additional interventions to improve both health and social outcomes.
Invest in better member engagement and reaching your members where they are.
When health plans actively engage their members, health outcomes, member satisfaction, and payer profitability increases. By taking a multichannel, tailored approach that reaches members with their preferred method of communication and language, health plans can steadily improve patient health and outcomes.
One large Medicaid payer used a combination of channels such as interactive voice response (IVR), email, texting, live agents, and a web portal with Cotiviti's Eliza solution to engage more than 1 million members and coordinate more than 20 outreach programs in a single year, achieving:
>30% engagement rate
12,887 gaps in care closed
10 quality measures improved
$15.6 million in retained revenue
Invest in tools that help you evaluate the quality of care being provided to your most vulnerable populations.
True value-based care should incorporate physical and social determinants of health. This model ensures services are customized to each individual, and thereby improves health outcomes. By gathering and analyzing provider data, payers can better understand what works and what doesn't. Payers can then collaborate with their provider network and educate them on best practices. Several health payers have also adopted bundled payment programs to increase provider engagement, reduce care costs, and more easily onboard new providers.
In its recent strategy refresh, the CMS Innovation Center specifically recognized that the use of "tools to support transformation in care delivery can assist providers in assuming financial risk." For example, Cotiviti's Network Intelligence takes a data-based approach to identifying and reducing low-value care and educating providers on opportunities to improve to increase their comfort with shared-risk arrangements.
As COVID-19 continues to force healthcare systems to adapt to the changing world and recognize health inequalities, healthcare analytics can provide the necessary tools to help systems respond. By analyzing individual, group, and population data, providers may be able to better respond to health disparities. By tailoring healthcare services, initiating member engagement, and enabling value-based healthcare, we can begin to end inequities and improve outcomes for the most vulnerable.
Celebrating its 25th anniversary, Cotiviti's DxCG Intelligence solution now incorporates SDoH factors to enable health plans to more holistically assess their members' risk and deliver tailored care. Read our recently updated white paper detailing the history of Cotiviti's groundbreaking DxCG risk assessment and predictive models.
Read the white paper
RaeAnn Grossman
As EVP of operations for Risk Adjustment, Population Health Management, and Quality, RaeAnn Grossman is responsible for leadership and management oversight of financial performance and operations, as well as innovation, vision, and strategic and business planning. In this capacity, she is reframing and accelerating the success and impact of Cotiviti's industry-leading Risk Adjustment, Quality and Stars, Network and Clinical Analytics, and Consumer Engagement solutions focused on health plan success, member health, and provider performance. She brings an extensive track record of customer focus, value creation, and government program and industry experience to her role.
Jennifer Ach
As director of regulatory affairs, Jennifer Ach focuses on regulatory and industry requirements to support Cotiviti's Risk Adjustment, Quality and Stars, Network and Clinical Analytics, and Consumer Engagement solutions and clients. She brings deep experience in risk adjustment, clinical quality measurement, and solution design to her role at Cotiviti. Her accomplishments include pioneering the implementation of quality measures in electronic medical records and leading clients through the transition to value-based care.