Closing the Gap: American Diabetes Month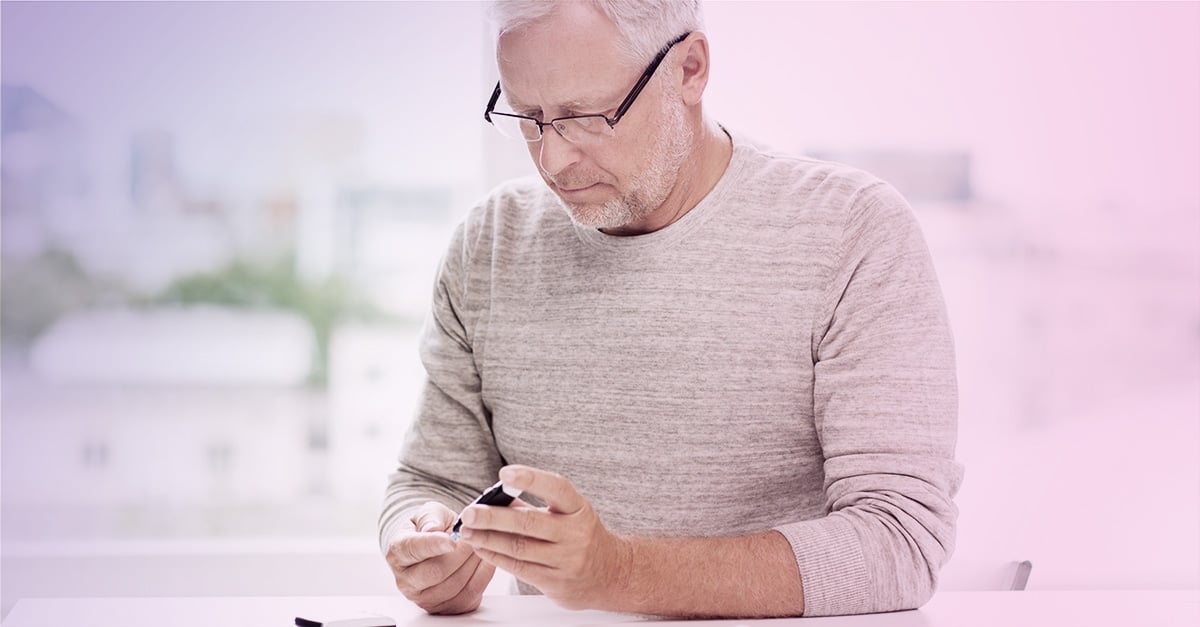 The American Diabetes Association estimates that more than 37 million Americans are living with diabetes, making it one of the most prevalent chronic conditions in the United States. More troubling is that diabetes is also the eighth leading cause of death.
In recognition of American Diabetes Month this November, it is imperative that health plans take action to bring awareness to diabetes prevention and management. As part of our Closing the Gap series, let's explore how to optimize preventative care efforts and improve member engagement for diabetes management.
The facts about diabetes
Diabetes is a complex group of diseases characterized by high blood glucose levels, often due to the body's inability to make or use insulin. It can lead to severe complications, including heart disease, stroke, blindness, kidney disease, and amputation. Currently, about 11.3% of the American population has diabetes—and alarmingly, 23% of adults with diabetes are undiagnosed.
A much larger group, 96 million adults in the United States or nearly 38% of the adult population, have prediabetes, increasing their risk of developing diabetes. Type 2 diabetes, caused by insulin resistance, accounts for the majority of cases, around 90-95%, and has doubled in prevalence in the last 20 years, largely due to aging and obesity. The economic impact is substantial, with an annual cost of $327 billion for medical care and lost wages—and the medical costs for diabetes patients are twice as high as those without diabetes.
Further, historically marginalized communities are more affected by diabetes, including Native American, Alaska Native, Black, Hispanic, and Asian populations. Additionally, during the COVID-19 pandemic, diabetes emerged as a significant risk factor for severe illness, with nearly 4 in 10 adults who died from COVID-19 in the US also having diabetes.
Despite its prevalence, health plans can make a tangible impact in helping their members prevent, delay, or manage diabetes through achievable lifestyle changes, such as weight loss, increased physical activity, and glucose management. Read through as we walk through best practices for member engagement around diabetes care and the quality measures that promote diabetes care improvement.
Improving diabetes management
It's crucial to ensure that diabetic members have regular check-ups and screenings covering all aspects of diabetes care to detect complications such as retinopathy, neuropathy, and nephropathy early. Glycemic control is of paramount importance, and strategies like remote monitoring, telehealth visits, and mobile apps should be employed to track progress and maintain communication between appointments.
Improved education is also key. Members should be regularly informed about how to manage their condition, including diet, medication adherence, and lifestyle management. Emphasizing physical activity for better glycemic control and overall health is essential, while providing access to registered dietitians for personalized nutrition counseling can be highly beneficial.
Providers and plans can work together to closely monitor medication adherence with tools such as adherence reports, converting medications to 90-day supplies with auto-refill, and delivering reminder tools to help members stay on track. Finally, population health analytics should be leveraged to identify high-risk diabetic members who may require additional care coordination through case management.
Adapting to HEDIS® and Star Ratings measure changes
As HEDIS and Medicare Advantage Star Ratings measures continually evolve, plans must be proactive in addressing them to maintain or improve their scores. With NCQA recently confirming several measure updates that impact diabetes care for Measurement Year (MY) 2024, now is the time for plans to update their quality improvement tactics accordingly.
In the Star Ratings program, national average rates for several measures related to diabetes care have remained relatively stable, with some rebounding after dropping during the COVID-19 pandemic. However, cut points increased significantly for the recently released 2024 Star Ratings, leading to a drop in overall scores despite stable or even improved national rates. For instance, the Blood Sugar Controlled measure illustrated in Figure 1 demonstrates a narrowing of the cut point range. Despite the national average rate of performance remaining relatively stable, hovering around 79% between 2023 and 2024, the average measure rating dropped notably, declining from 4.1 to a 3.6.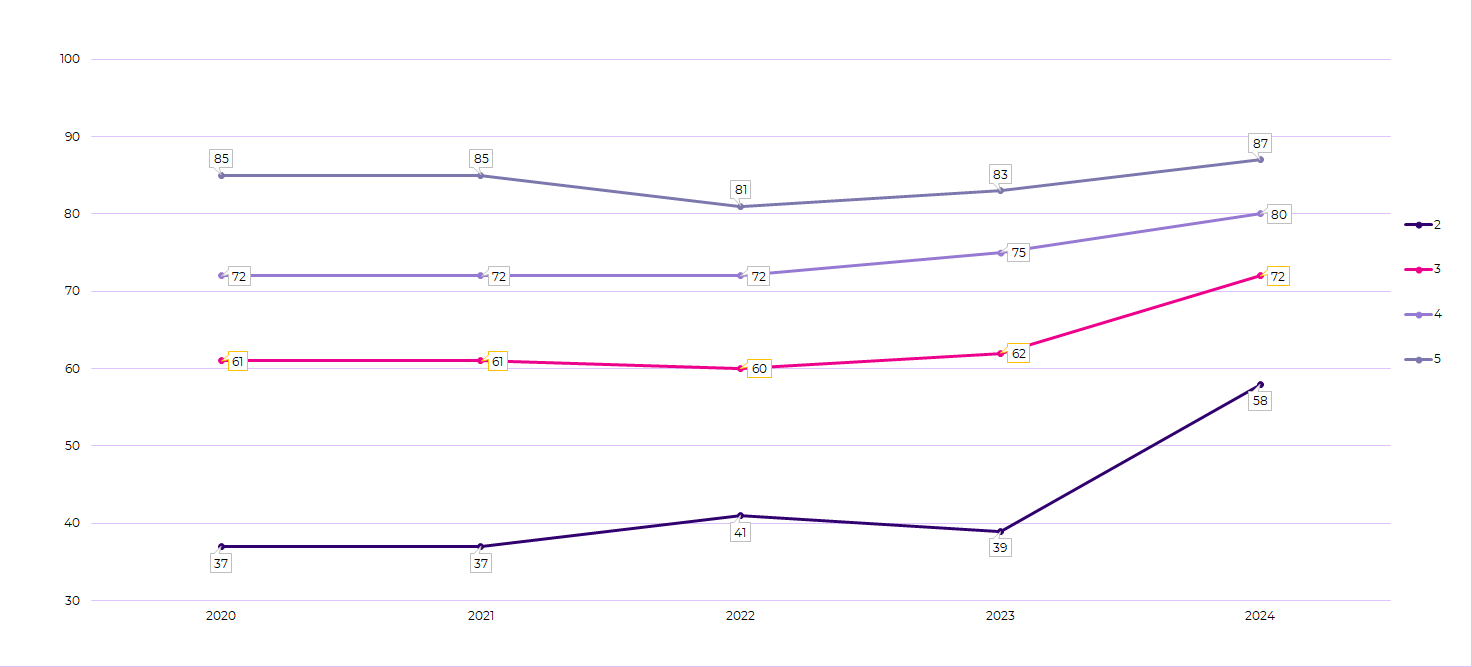 Figure 1. Cut point range for Diabetes Care – Blood Sugar Controlled (Part C).
This change underscores the importance of payers focusing on closing every gap in care, ensuring that they receive credit for every closure, and using tools, like Cotiviti's Star Intelligence, that can predict how cut points may shift from year to year. Relying solely on previously established cut points may not be sufficient to maintain or improve ratings as the bar gets set higher.
Overcoming care gaps with an integrated approach to quality improvement and member engagement
Health plan members engaged with Eliza®, Cotiviti's multi-channel consumer engagement platform, saw a 7.8% higher rate of gap closure related to HbA1C testing and 3.1% higher rate of gap closure in eye exams during the HEDIS MY 2021 season.
Through Eliza, plans can conduct comprehensive campaigns to enhance member health management through several customizable, pre-developed education programs:
The Condition Management education program targets members without prior screenings for diabetes and hypertension, offering guidance on essential screenings like A1c, DRE, Microalbumin, and Blood Pressure Monitoring. It also focuses on Statin Therapy adherence, which is monitored through the Medication Adherence Program.
The Annual Appointment Reminder program sends timely reminders for screenings and appointments, primarily to members with a high likelihood of closing preventive care gaps in cancer or diabetes.
The Adult Gap Closure Appointment Scheduling program intervenes with members who still have clinical gaps, connecting them with live agents for appointment scheduling.
Additionally, Eliza's Medication Adherence solution supports members prescribed cholesterol, hypertension, or diabetes medication, with programs tailored to their adherence levels, providing education and assistance to ensure medication compliance.
With so much at stake, health plans need synergy between their quality improvement and member engagement solutions. Learn how Eliza can be deployed in tandem with Cotiviti's HEDIS and Star Ratings solutions to close care gaps, improve ratings, reduce cost, and lower administrative burden.
Catch up our Closing the Gap series with our latest eBook and learn how to close gaps in care across focusing on minority mental health, boosting immunization rates, and driving better cardiovascular health.
HEDIS® is a registered trademark of the National Committee for Quality Assurance (NCQA).