Closing the Gap: Maintaining healthy cholesterol and improving medication adherence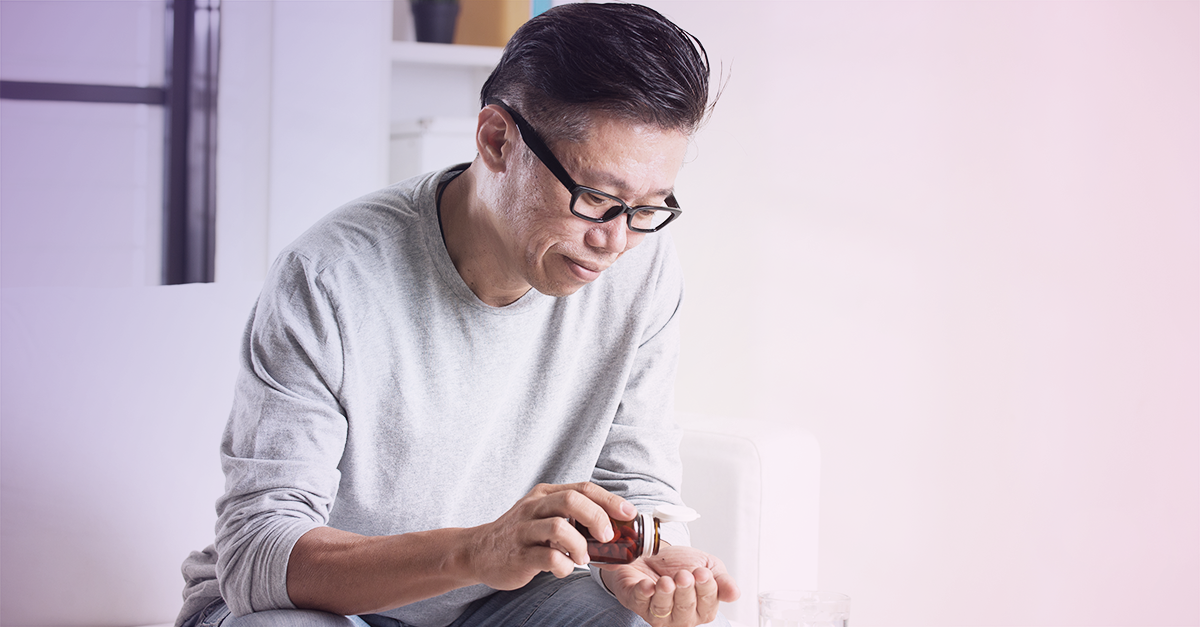 Cardiovascular disease poses a significant health challenge for millions of Americans, with high cholesterol levels impacting about 2 in 5 and serving as a significant contributing factor to heart disease. In fact, cardiovascular disease ranks as the leading cause of death in the United States, Perhaps most concerning is that high blood cholesterol typically has no signs or symptoms, necessitating regular testing for detection.
As we observe National Cholesterol Education Month this September, let's shed light on the critical issue of managing high cholesterol and ensuring medication adherence. Despite advancements in cholesterol-lowering treatments such as statins, consistent medication usage remains a concern, with only just over half ofthose who would benefit from cholesterol medication currently taking it. Health plans can help address this pressing healthcare dilemma with improved member engagement and better outreach. As part of our monthly Closing the Gap series, let's explore the quality measures related to cholesterol management and medication adherence and how plans can take action through member outreach and engagement.
Understanding HEDIS® measures and striving for excellence
Aiming to enhance medication adherence and overall cardiovascular health, the HEDIS and Star Ratings programs have emerged as a central pillar of plans' strategies. Both feature measures focused on achieving excellence in medication adherence with a specific emphasis on cholesterol-lowering medications known as statins, which can lower blood cholesterol levels and cardiovascular risk.
Two HEDIS measures, Statin Therapy for Patients with Cardiovascular Disease (SPC) and Statin Therapy for Patients with Diabetes (SPD), play a significant role in assessing cholesterol management success. The measures focus on two critical aspects of cardiovascular health. SPC targets males aged 21–75 and females aged 40–75 with clinical atherosclerotic cardiovascular disease (ASCVD) who adhere to statin therapy. SPD is directed towards men 21–75 years old and women aged 40–75 with ASCVD who received and adhered to statin therapy.
While SPC and SPD rates for receipt of statin therapy have steadily increased year over year across all health plan lines of business, statin adherence of 80% decreased for both SPC and SPD from MY 2020 to MY 2021 for all lines of business except Commercial PPO, which saw a slight increase in the SPC measure.
In the Star Ratings program, Medication Adherence for Cholesterol (Statins) is a triple-weighted measure that evaluates consistent adherence rates for prescribed medications. Ratings are assigned based on the percent of plan members with a cholesterol medication prescription, typically a statin, "who fill their prescription often enough to cover 80% or more of the time they are supposed to be taking the medication." The medication adherence measures were developed by the Pharmacy Quality Alliance (PQA).
Improving cholesterol management and statins
Cholesterol management begins by monitoring two types of cholesterol: high-density lipoproteins (HDL), or the "good" cholesterol, and low-density lipoproteins (LDL), which increases the risk of heart disease in high amounts.
Lifestyle factors contributing to high cholesterol levels include poor diet, obesity, smoking, drinking alcohol, and lack of exercise. Factors beyond personal control, like aging, genetics, and pre-existing medical conditions also contribute to high cholesterol levels. Making informed dietary choices, such as consuming vegetables and whole grains while reducing saturated and trans fats, can play a pivotal role in lowering cholesterol. Incorporating regular physical activity, maintaining a healthy weight, and moderating alcohol intake are equally essential steps. Members should also undergo regular cholesterol testing, visit with medical providers regularly, and adhere to prescribed medications. Managing high cholesterol and reducing heart disease risk is within reach for most Americans.
Making the connection with members
Improving the rates of Americans checking their cholesterol levels and adhering to treatment plans requires a multi-step approach. Every member is unique and responds in different ways.
Take advantage of the short time before Medicare open enrollment kicks off to ensure a strategy is in place to talk to new and returning members during onboarding. This is the perfect time to conduct a health risk assessment and to discuss preventive care measures and any social determinants of health.
Educating members about preventive care from the start helps uncover opportunities for early interventions before conditions escalate. It also allows for plans to determine where resources should be allocated to help their members and boost their quality scores. By providing education, leveraging multichannel communication, and encouraging preventive care, plans can drive better health outcomes, higher quality scores, and improved Star Ratings.
The key to meeting members where they are is understanding their demographics and identifying those most likely to be impacted by high cholesterol. Once you know your members better, you can support them with culturally competent communications that they are more likely to respond to, thereby driving improvements in quality, HOS/CAHPS® survey results, and member outcomes. Plans should consider member education and communications about appointment scheduling, as well as reminders for crucial HEDIS and Star Ratings measures such as medication adherence for high blood pressure and cholesterol health.
Cotiviti's Quality and Stars solutions, paired with the Eliza member engagement platform. can enable plans to support whole-person, culturally competent, and equitable care that can facilitate programs to gather the data needed to track and report Race and Ethnicity Stratified (RES) measures accurately and help identify areas for improvement in medication adherence. Adding features aimed at gaining member trust, such as secure digital outreach or mobile call branding, can make plans even more effective at reaching and encouraging members to see their doctor and get essential screenings, tests, and treatments. In fact, Eliza clients who added secure digital outreach saw a 2.6–4.4% increase in gap closure for key measures than those who communicated solely through interactive voice response (IVR) and email.
Moving forward
During National Cholesterol Education Month, recognize the importance of addressing high cholesterol levels and supporting members in their journey towards better heart health. By adopting comprehensive strategies and fostering meaningful engagement health plans can substantially improve medication adherence and overall member wellbeing.
This blog is part of a yearlong series providing recommendations and tips to close gaps in care to improve member health, HEDIS scores, and Medicare Star Ratings with personalized member engagement. Watch for our next installment in October as we highlight quality measures related to Breast Cancer Awareness Month.
Closing care gaps is the key to better member health and improving HEDIS and Star Ratings performance. With so much at stake, health plans need synergy between their quality improvement and member engagement solutions. Catch up our Closing the Gap series with our new eBook and learn how to improve care gap identification and closure.
HEDIS® is a registered trademark of the National Committee for Quality Assurance.
CAHPS® is a registered trademark of the Agency for Healthcare Research and Quality (AHRQ).