Closing the Gap: Better preventative measures for breast cancer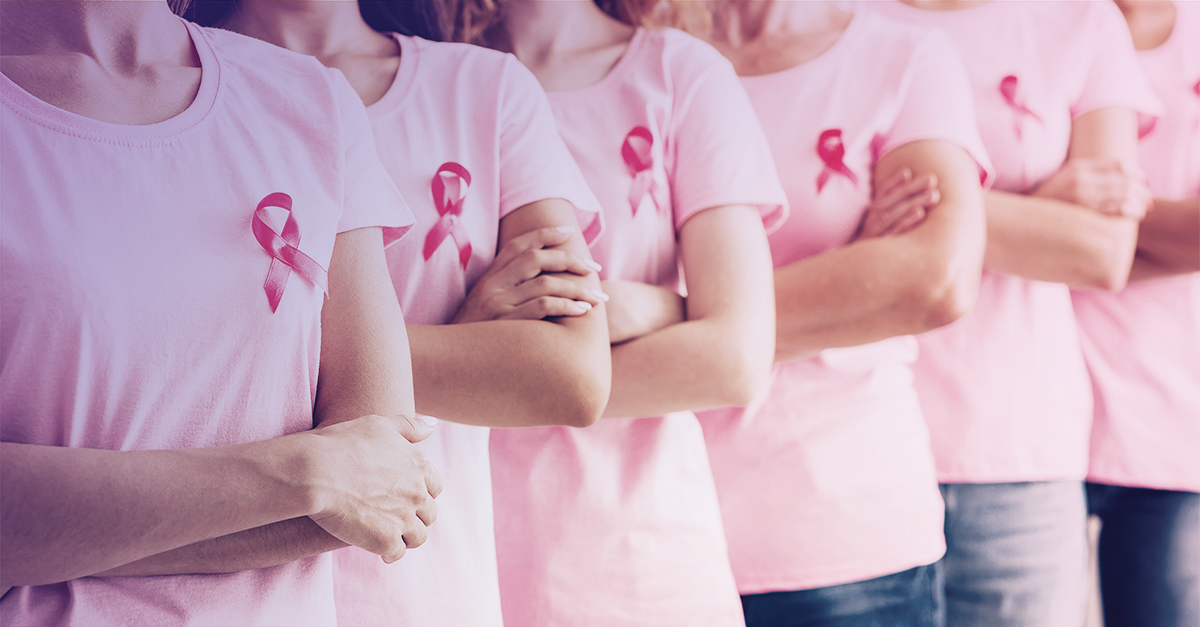 Each October, pink products are in abundance to remind people about Breast Cancer Awareness Month. Breast cancer is the most commonly diagnosed cancer among American women. There are currently more than 4 million women with a history of breast cancer in the United States. This includes women currently being treated and women who have finished treatment. To reduce these numbers, plans are tasked with taking action to educate members about breast cancer, improving preventative measures and early detection through higher screening rates, and finding different ways to engage with members to close these care gaps.
As part of our monthly Closing the Gap blog series, let's walk through the different preventative measures that plans should be aware of, the different HEDIS® and Star Ratings measures that drive these efforts, and how to better communicate with members.
Preventative measures against breast cancer
Breast cancer detected early in the localized stage, when there is no sign of the cancer spreading outside of the breast, has a five-year relative survival rate or 99%—demonstrating that preventative measures are crucial. Plans should start with better member engagement, including age-based education and reminders for self-breast exams, mammograms, and annual doctor exams. All of these outreach efforts are fairly simple and can be completed either through providers or through an outreach campaign led by a trusted partner.
It's also worth noting that several HEDIS measures in Measurement Year (MY) 2023, including Breast Cancer Screening (BCS), are stratified by race and ethnicity, allowing for better visibility across different populations and plan outreach methods. Plans should consider different messaging methods and even languages, ensuring that outreach is culturally sensitive and that the right message is reaching members. For example, some demographics may react better to humor; others may respond best to family-oriented messages; and others might respond best to frequent reminders and education to complete necessary screenings. Take care to consider which members are being told which message, and check analytics after the fact to learn more about outreach in the future. Plans can also consider comparing any found gaps against existing socioeconomic stratification for a more in-depth analysis.
Updates to the Breast Cancer Screening (BCS) measure for MY 2023
In addition to adding race and ethnicity stratification for MY 2023, BCS will see another major change in reporting. The BCS measure evaluates women 50–74 years of age who had at least one mammogram to screen for breast cancer in the past two years. BCS historically has been reported through the use of claims and supplemental data only, but will shift to include digital reporting through the electronic clinical data systems (ECDS) standard (BCS-E).
For MY 2023 reporting, the National Committee for Quality Assurance (NCQA) retired the administrative component for the BCS measure and plans will only report the results of BCS-E. This aligns with the Centers for Medicare & Medicaid Services' (CMS) and NCQA's vision of a digital future. Most plans should have seen similar rates for both the BCS and BCS-E versions of the measures in past reporting years. In fact, when CMS made the announcement that it was following NCQA in requiring BCS-E for Star Ratings, it noted that: "For Medicare health plans that reported using both the administrative method and ECDS method for HEDIS measurement year 2020, results demonstrated that performance rates were nearly identical and on average differed by less than one percentage point."
Expectations for BCS measures in the near future
In the upcoming months and years, there are a few notable changes to measures related to breast cancer screenings. For MY 2024, NCQA seeks to advance gender inclusivity and is modifying eligible populations recommended for routine breast cancer screenings to include members who identify as transgender and gender-diverse. Plans should look for any updates in rates related to this change, and other upcoming changes aimed at gender inclusivity, though it's predicted that this modification should have a minor impact on rates.
In the Star Ratings program, when 2024 results are published in October, changes to cut points may have an impact on ratings for breast cancer screening measures. Cotiviti's review of the 2024 cut points from the second plan preview shows the five-star cut point increased by 2%. Out of the 494 plans with a 2023 Star Rating, only 96 (19%) would receive a five-star rating with this increased cut point. That means 43 plans may miss a five-star rating this year in this measure unless they worked hard the prior year to close the screening gaps in their membership. As a single-weighted measure, this may not have a large impact on a plan's overall Star Rating, but if combined with poor performance in other preventative measures, plans could see a significant impact.
Strong starts towards prevention and improvement
While October serves as a powerful reminder to improve breast cancer screening rates, plans should focus on how to improve member engagement and keep track of measure changes throughout the year to lower cases across the board.
Closing care gaps is the key to better member health and improving HEDIS and Star Ratings performance. With so much at stake, health plans need to focus. Catch up our Closing the Gap series with our latest eBook, and learn how to close gaps in care across focusing on minority mental health, boosting immunization rates, and driving better cardiovascular health.
HEDIS® is a registered trademark of the National Committee for Quality Assurance.