Closing the Gap: Improve screening rates during Colorectal Cancer Awareness Month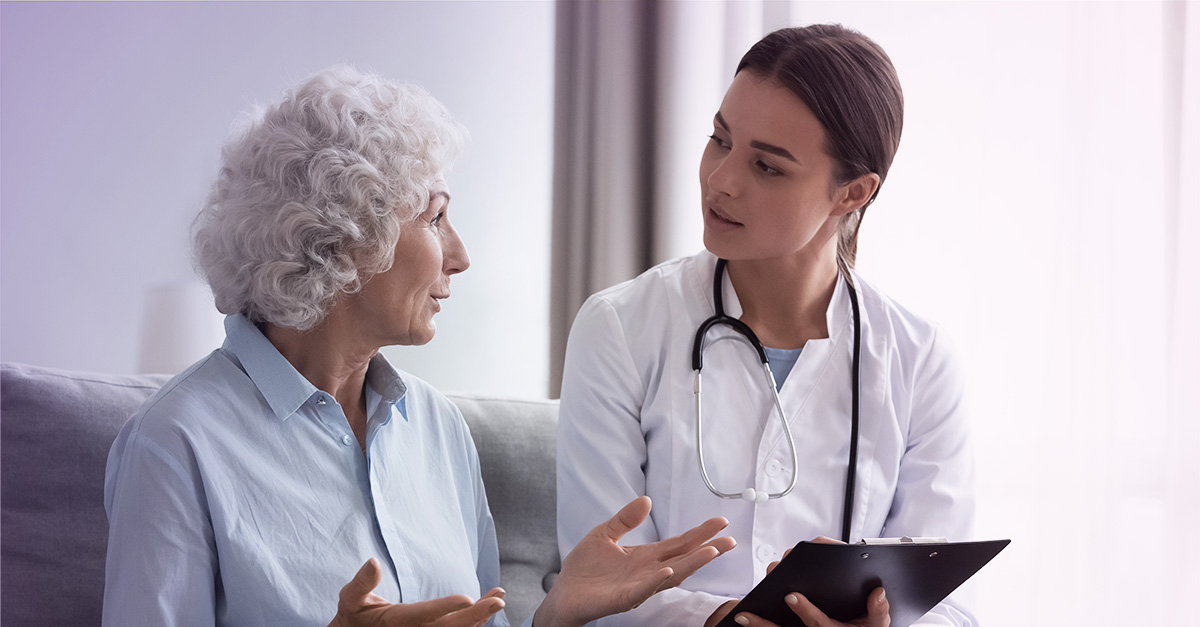 According to the American Cancer Society (ACS), colorectal cancer is the third-most common cancer diagnosed in the United States excluding skin cancers. ACS further estimates there will be nearly 107,000 new colon cancer cases and more than 46,000 new rectal cancer cases in the U.S. this year.
This March, Colorectal Cancer Awareness Month, health plans play a crucial role in building awareness and encouraging screening. As we continue our monthly Closing the Gap series, let's focus on how to optimize preventative care efforts related to colorectal cancer screening along with important Star Ratings updates related to colorectal cancer screening.
Quality measures related to colorectal cancer screening
Treatment for colorectal cancer in its earliest stage can lead to a 90% survival rate after five years. However, more than a quarter of adults ages 50–75 are not up to date on their recommended screenings, a problem that was only exacerbated by the COVID-19 pandemic. One simulated model estimated that the number of colorectal cancer screenings nationwide decreased by as much as 2 million due to the pandemic and led to thousands of missed early-stage diagnoses.
Prevention is crucial to mitigating the number of people who experience terminal colorectal cancer. Adults ages 45–75 are now urged to get a colorectal cancer screening, following a May 2021 update by the U.S. Preventive Services Task Force (USPSTF) lowering the recommended screening age to 45 from 50. Colorectal cancer can be screened through numerous methods including colonoscopy, virtual colonoscopy using computed tomography, fecal occult blood test (FOBT), sigmoidoscopy, and DNA stool test. There are even options for home testing, such as a fecal immunochemical tests (FIT).
As these guidelines evolve, health plans must be aware of important changes to their quality measurement programs including Star Ratings and HEDIS®:
For the HEDIS program, the COL measure will transition exclusively to the electronic clinical data systems (ECDS) format beginning in Measurement Year (MY) 2024.
While the National Committee for Quality Assurance (NCQA) changed the Colorectal Cancer Screening (COL) measure to include members aged 45–75 beginning with MY 2022 for HEDIS, the Star Ratings will continue reporting 50–75 through the 2024–2025 (calendar years 2022–2023), then adjust to full age band.
For the 2025 Star Ratings, previously optional exclusions for the COL measure will now be required exclusions.
Cut point thresholds for the COL measure are expected to increase at all levels, making it more difficult to achieve higher ratings. The average COL score in the 2023 Star Ratings was 3.8.
Internal and external strategies to improve results
With these changes on the horizon, below are strategies plans should consider to optimize their quality scores while improving the health of their member population:
Offer multiple screening options. Make members aware that home testing options such as FITs and other alternatives to a colonoscopy are available. One study found that only 38% of participants who had just a colonoscopy recommended completed their screening, compared to 67.2% who were recommended an FOBT and 68.8% who were given a choice between a colonoscopy or FOBT. Educating members on all the available options increases the likelihood of screening and catching cancer sooner.
Deploy tailored communications instead of a single message. As noted in one 2022 study, "a key challenge in developing cancer screening messages is ensuring that patients perceive information about their cancer risk as personally relevant." Researchers found that sending targeted messages to participants increased their intention to be screened for colorectal cancer. This is also reflected in Cotiviti's own client data. Members who received targeted communications about colorectal cancer screening through the Eliza consumer engagement solution had a 4.3% higher rate of gap closure than those who were unengaged.
Collaborate with providers and your IT department to prepare for the ECDS transition. Save chart review results in your HEDIS reporting tool to use as supplemental data and bring your internal IT stakeholders together to create a repository to house historical colorectal cancer screenings. This ensures future access to this valuable data. Work together externally with providers to gain historical data on members, helping to select the right metrics, benchmarks, and reporting to engage them in closing care gaps.
Remember why this ultimately matters: Early treatment for colorectal cancer leads to much higher survival rates. Through effective member and provider engagement, coupled with robust quality measurement and reporting tools, health plans can make a tangible impact to their members' long-term health.
Keep up with the latest changes to the HEDIS program. Watch our video summary of NCQA's latest proposed changes for MY 2023 and MY 2024.
HEDIS® is a registered trademark of the National Committee for Quality Assurance.