Moving to in-year HEDIS: 5 best practices to boost scores and member engagement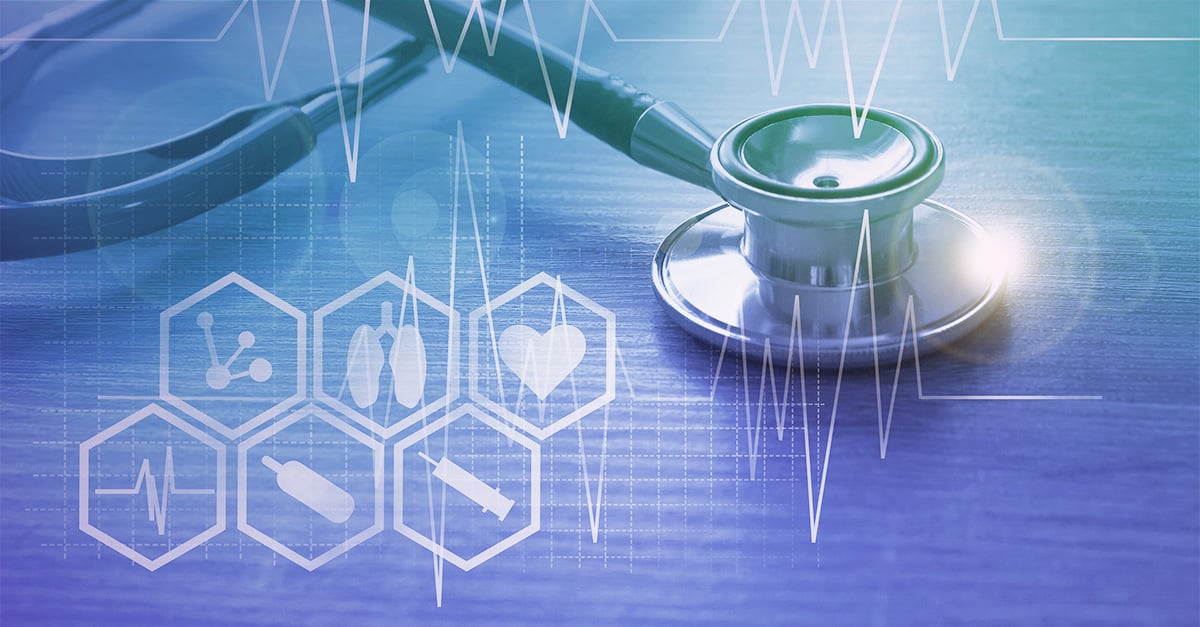 The annual HEDIS® data gathering, reporting, and submission process is typically a retrospective activity: health plans retrieve and abstract medical charts to demonstrate the quality of care they provided during the previous year, which is known as the measurement year (MY). By the time January 1 arrives, plans no longer can close care gaps, influence member actions, or perform provider outreach that would impact the current reporting year's measure scores—which puts plans that don't have a year-round strategy at a disadvantage when it comes to ensuring care plan adherence and gaining quality bonuses.
To stay competitive today and drive the preventative care impact desired, plans must shift from focusing on retrospective HEDIS collection toward building a select, structured, and intelligent foundation for in-year HEDIS. This lays the groundwork for displaying their success in improving access and obtaining preventative and curative member care. This in-year strategy can be accomplished through robust data collection, pristine and targeted member engagement, and refined care management efforts. Here are five best-practice tactics that health plans must adopt to improve their program and ultimately their annual HEDIS measure scores.
Compare measure results to internal targets and market competitors
Immediately after the season ends, evaluate the measures and product lines that did not perform to your benchmarks to evaluate where there is more opportunity for improvement. In addition, use publicly available Star Ratings data, published annually in October, to evaluate where you fell short of competitors in your market.
An in-year program allows plans to identify if their population is receiving the essential, preventive care they need. Plans can work with their vendors to pull a larger number than the standard sample size of 411, even up to the full member population. Identify, prioritize, monitor, and close care gaps that require quick action. Don't review medical records only for hybrid measures—you should also use chart data to monitor administrative measures, especially ones that require follow up visits in a timely manner.
Review your supplemental data sources and find new ones
July through December is the ideal time to work with providers to establish new supplemental sources. For example, there could be immunization registries or health information exchanges (HIEs) that you have not yet tapped into, offering the opportunity to increase electronic clinical data exchange and decrease the burdens of manual chart retrieval. By focusing on these efforts when not under pressure to meet tight HEDIS season deadlines, plans will increase their likelihood of successfully completing these projects.
Reach out to unengaged members with multi-channel communications
New members who joined the plan in January often come with a dearth of information about their medical history and risk factors. Determine which new members have yet to schedule a PCP visit and perform robust outreach, relying on analytics to identify and target high-risk members. Starting outreach efforts in July means you still have time to make an impact.
Focus on simple, repeatable, and culturally relevant messages in your outreach campaigns, delivered by a broad array of communications including email, texting, outbound calls, and mail. Social determinants of health (SDoH) data may be helpful increasing models that predict the likelihood that a member will respond to a certain communication method.
Perform monthly data runs and year-round retrieval and abstraction
As the year progresses, more supplemental data is collected, and more care gaps are closed, it only makes sense to continually keep track of the gains you've made. However, based on Cotiviti's experience, roughly half of health plans that report HEDIS scores do not perform monthly data refreshes to accomplish this, leaving them with less opportunity to intervene and impact the direction of their program—and ultimately improve their HEDIS scores. These valuable refreshes will provide the latest care gap data to feed member and provider outreach as well as proactive retrieval and abstraction. As they are conducted, pass along the identified care gaps to your retrieval vendor and complete the chart abstraction to improve compliance in advance of the next season.
In-year HEDIS campaigns don't need to wait until after the HEDIS submission deadline, but can be performed year-round. Even if claims are not yet available, plans can identify members who carry over from the prior year. The most successful plans dedicate additional resources to concurrent activities, with a separate team that focuses on prospective HEDIS activities while others focus on the submissions process.
Improve provider communication and education
Equally important to member outreach is provider outreach—and we know that the highest-performing provider outreach is data-driven. A comprehensive, insightful quality improvement tool should provide highly configurable provider scorecards to streamline the dissemination of summary performance and member-level care gap data to providers. Ensure that these intelligent, dynamic scorecards are updated to remove retired measures and reflect changes to existing measures to help providers focus their efforts in the right areas and conduct periodic workshops to educate providers on HEDIS and Star Ratings updates.
Forging ahead with confidence
The days of thinking about July through December of each year as the HEDIS "off season" are over. A robust in-year HEDIS strategy is now required for plans to exceed in an increasingly competitive health plan marketplace.
Ultimately, proactive, year-round HEDIS retrieval and abstraction will boost rates for both administrative and hybrid measures using chart data as a supplemental data source. Rate improvement helps with Star Ratings, NCQA rankings, state programs, and value-based care arrangements with providers. By adopting these practical approaches throughout the measurement year, health plans will set themselves up for success once the reporting year begins and time counts the most.
Every moment counts during HEDIS season and throughout the entire year. Health plans can't afford to be hamstrung by disparate solutions that don't share data with one another—that's why an integrated approach is critical to gain efficiency and transparency when you need it most. Watch our on-demand demo as we show how Cotiviti's Medical Record Retrieval and Abstraction services enable thorough documentation of compliant care, reduced provider abrasion, and quality score improvement.
Watch the demo
HEDIS® is a registered trademark of the National Committee for Quality Assurance (NCQA).