Navigating changes in Star Ratings programs: Enhancing success with four key steps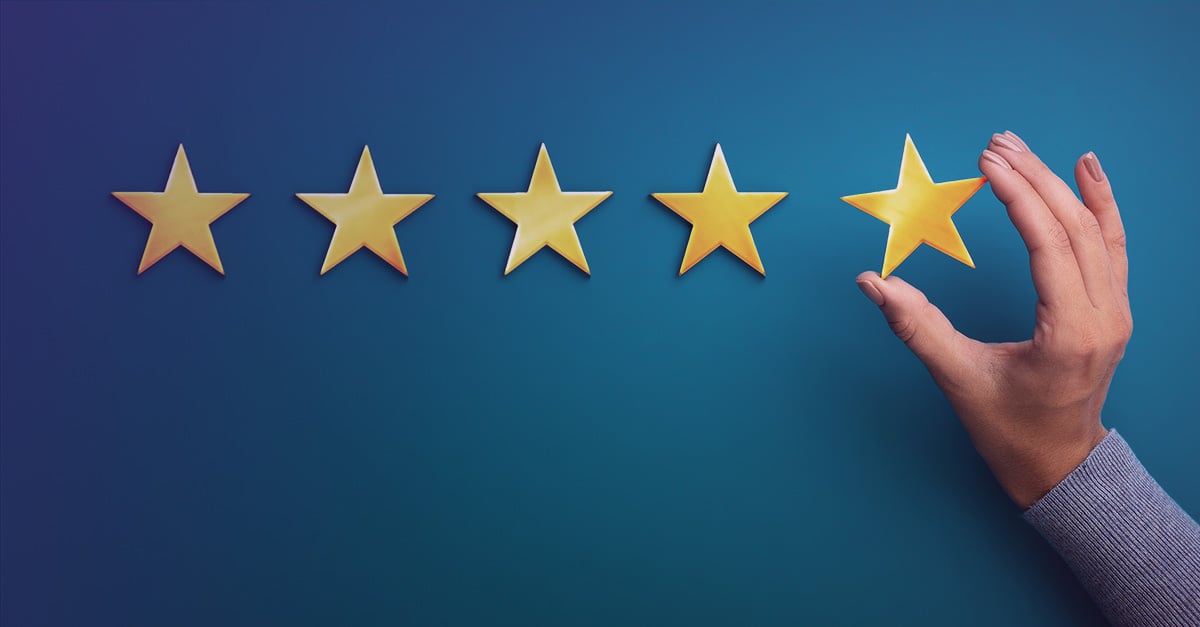 The Medicare Advantage (MA) Star Ratings program plays a crucial role in assessing and comparing the quality of healthcare plans—and a powerful performance is crucial to a plan's sustainability and ability to compete in a competitive marketplace. With the Centers for Medicare & Medicaid Services (CMS) frequently releasing changes that impact all facets of the program, it's essential for MA plans to stay ahead of these changes and navigate them effectively.
Here, we explore three significant changes to the Star Ratings program and outline four key steps for success.
Weighing the weighted changes
A major aspect of the Star Ratings program that changes frequently is the weighting of each measure and measure category. These changes impact the contributions of different measures to the overall Star Ratings. For example, CMS has proposed an increase in weight attributed to pharmacy contributions, reflecting a greater emphasis on monitoring and measuring pharmacy-related outcomes. These changes indicate a shift towards quantitative and qualitative measurements, rather than just qualitative, including health equity and additional pharmacy measures focusing on outcomes.
Among the most significant changes is that for the 2026 Star Ratings year, CMS proposes to decrease the weight of Patient Experience/Complaints and Access measures from 4x to 2x—meaning 16 measures are losing half their weight.
This is significant as MA plans have invested time and resources into these qualitative measures in the past several years, prompted by their prior increase in weight from 1x to 4x, only to see their weight now cut in half. While this can be discouraging, this change offers an opportunity for plans to shift their focus and keep up with the new quantitative and qualitative measures CMS is adding to the program.
Evaluating the Hold Harmless provision
The Hold Harmless provision is another notable change that impacts Star Ratings. Initially introduced in 2018, its original intent "was to recognize that higher performing contracts have less room to improve." Therefore, a health plan's overall rating was calculated both with and without the Health Plan Quality Improvement and Drug Plan Quality Improvement measures. Contracts achieving four stars or more were held harmless from having their rating reduced by the inclusion of these measures.
However, CMS now states that "our experience with the Part C and Part D Star Ratings program since this policy was finalized suggests that contracts with 4 or 4.5 stars for their highest rating still have room for improvement." Therefore, the agency has adjusted the provision for the 2026 Star Ratings year by only allowing five-star plans to apply the provision.
CMS estimates that this change to the Hold Harmless threshold will result in a 10-year Medicare savings exceeding $19.3 billion. This will make it harder for high-performing plans to achieve and maintain even higher Star Ratings.
Understanding Star Ratings cut point methodology
CMS has recently introduced several changes to cut point methodology. Cut point methodology refers to the process of setting threshold scores, or "cut points," for different performance measures within the Star Ratings system. These cut points determine the level of performance required to achieve a particular rating.
The first change, which occurred for the 2022 Star Ratings year, introduced mean resampling to reduce the sensitivity of the clustering algorithm used to create the cut points to outliers. This change was meant to stabilize cut points. For 2024, CMS introduced the Tukey outlier methodology to remove exceptionally high and low scores compared to the rest of the industry. This change aimed to eliminate outliers and provide a fairer representation of a plan's performance.
For 2026, CMS recognized the need for a more dynamic and responsive methodology that accurately reflected large shifts in the industry's performance. For example, many plans saw a drop in preventative screenings during the COVID-19 pandemic, but guardrails prevented the cut points from fully reflecting the market's drop in those rates. The latest proposal suggests the removal of guardrails for non-CAHPS® measures. This change allows for more significant shifts in cut points exceeding 5%, which can have a significant impact on a plan's overall score.
Implementing four key steps for success
Successfully navigating changes in Star Rating programs requires a proactive approach and the implementation of key interventions to bolster your ratings, improve member experience, and ease provider relations. To enhance your success in navigating changes in Star Rating programs, consider implementing the following steps.
Create a baseline
Establishing a baseline is essential to understand your plan's current performance and identify areas for improvement. Start by conducting a comprehensive assessment of your plan's performance across different measures included in the Star Ratings program. This assessment will help you understand your strengths and weaknesses and provide a clear picture of where you stand in relation to the desired Star Ratings. Analyze your performance data, such as healthcare outcomes, member satisfaction scores, and adherence to clinical guidelines.
This baseline assessment will serve as a reference point for tracking progress and measuring the impact of your improvement efforts. Benchmark your performance against industry averages and top-performing plans to gain insights into areas where you may be lagging.
Evaluate against predicted cut points
As Star Rating programs evolve, so do the cut point methodologies used to determine Star Ratings. It is crucial to assess how changes in cut point methodologies may impact your plan's ratings. Utilize historical data and industry trends to predict potential cut point changes and evaluate your performance against these predicted points.
By conducting this evaluation, you can identify areas where your plan may fall short and proactively develop strategies to improve your performance. Focus on measures that have a significant impact on Star Ratings and align your improvement efforts accordingly. Prioritize measures that contribute the most to your overall ratings to maximize your chances of achieving higher Star Ratings.
Prioritize performance improvement with both prospective and retrospective tactics
Once you have identified the measures that have the most considerable influence on your Star Ratings, it's time to develop targeted strategies for performance improvement. Consider implementing initiatives that address specific areas of improvement, such as clinical outcomes, member experience, preventive care, and care coordination.
A key step is engaging stakeholders, including providers, care teams, and administrative staff, to collaborate on quality improvement initiatives. By leveraging their expertise and insights and inviting them in, you can gain valuable perspectives and innovative ideas to enhance your performance in star rating programs. Ask them for the resources, infrastructure, and training programs they need to support performance improvement efforts.
Leverage data analytics and performance management tools to monitor performance, track progress, and identify areas that require further enhancement. You should regularly review your performance metrics and adjust your strategies as needed to ensure continuous improvement.
Beyond the retrospective activities above, proactively measure the impact of program changes to your plan before those changes are implemented. A predictive tool that can forecast changes to cut points and predict the plan's performance at the measure and aggregate levels enables you to simulate the impact of key initiatives and understand where to best apply your resources.
Throughout this process, you must provide your staff with the necessary tools and knowledge to deliver high-quality care consistently. And to ensure buy-in, we encourage you to foster a culture of quality and accountability within your organization, emphasizing the importance of meeting and exceeding performance targets.
Engage with members and providers
Engaging with your members and providers is crucial for achieving improved Star Ratings. Strong relationships with both parties can lead to better health outcomes, increased member satisfaction, and improved adherence to preventive care measures.
First you will want to develop and implement strategies to actively engage members in their healthcare journey. A good place to start is with educational materials, personalized communication, and tools to help members make informed decisions about their health. With these resources and your outreach, you should encourage members to participate in health and wellness programs, preventive screenings, and care management initiatives. And don't be afraid to actively seek feedback from members to understand their needs and preferences and use that information to tailor your services accordingly.
To connect with providers, begin by collaborating closely with them to improve care coordination and delivery. Work with them to implement care management protocols, establish regular communication channels, and promote evidence-based practices. Throughout this process, engage providers in quality improvement activities, such as peer learning and sharing best practices. And provide them with timely and actionable performance data to help them identify areas for improvement and track their progress. By actively involving members and providers in your quality improvement efforts, you can create a collaborative healthcare ecosystem that drives better outcomes and contributes to higher Star Ratings.
Remember, successfully navigating changes in Star Rating programs requires a proactive and data-driven approach. Continuously monitor industry updates, stay informed about changes in methodologies, and adapt your strategies accordingly. By prioritizing performance improvement, engaging stakeholders, and leveraging data and analytics, you can enhance your plan's success in achieving higher Star Ratings and delivering exceptional care to your members.
Did you know that an increase of even half a star can have quality bonus impacts of $400 per member per year for an MA plan? Low ratings, in contrast, do not simply mean a plan fails to receive these benefits—it can face civil monetary penalties, suspension of marketing and enrollment activities, or even termination as an MA program.
Read our fact sheet and learn how Cotiviti's Star Intelligence enables health plans to:
Access a one-stop shop for HEDIS® quality and Stars management
Get a clear view of progress with trending and benchmarking dashboards
Leverage analytics that offer measure prediction, EOY predictions, trends, and opportunities for growth
Get reliable insights through predictive cut points built into advanced analytics
HEDIS® is a registered trademark of the National Committee for Quality Assurance (NCQA).
CAHPS® is a registered trademark of the Agency for Healthcare Research and Quality (AHRQ).